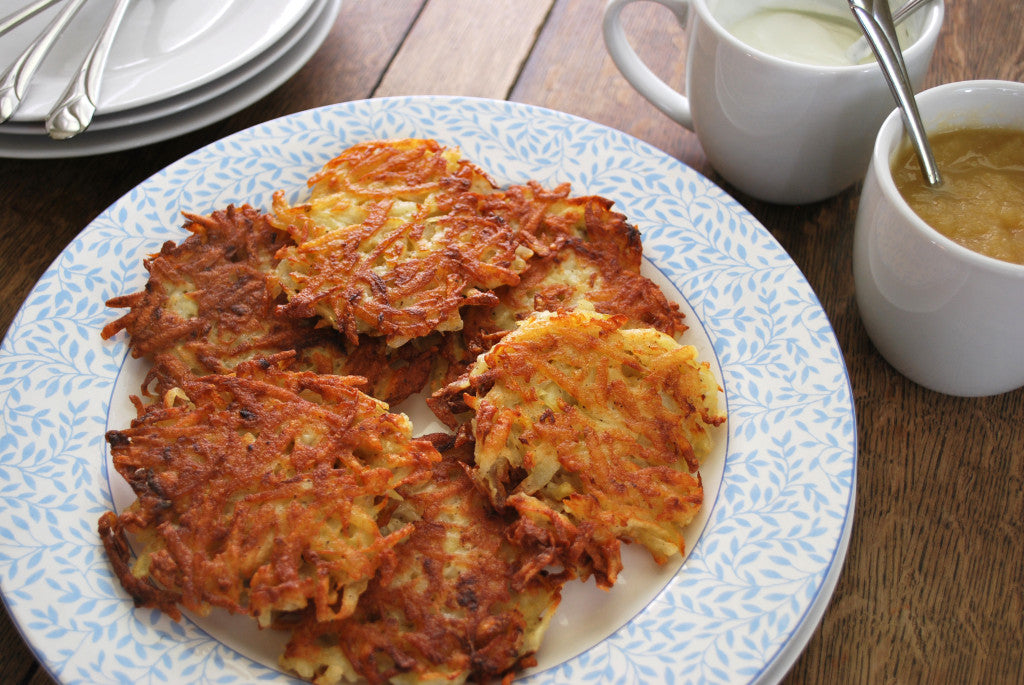 Yield: Six 4 inch pancakes
Put grated potatoes in a clean dish towel and squeeze as much of the water out of them as possible. In a medium bowl, mix together the onion, egg, All-Purpose Flour Artisan Blend or Bread Mix, salt and pepper. Add potatoes and mix well again.

Heat a cast iron or heavy bottom pan with one tablespoon oil. Once the oil is hot, use a heaping tablespoon to drop the batter into the hot pan, cooking in batches, about 3 or 4 pancakes at a time. Use a spoon or a spatula to flatten and shape the drops into discs. Cook 3 to 5 minutes on medium heat until golden and crisp, and then flip and repeat on the other side. Remove to paper towels to drain. Repeat with the remaining batter.

Serve warm with sour cream or applesauce.

© Pamela's Products, Inc.