We are excited to share this delicious this pumpkin donut recipe created by our friend Deabba from 
@deesdailydish
. A great fall treat with only three ingredients!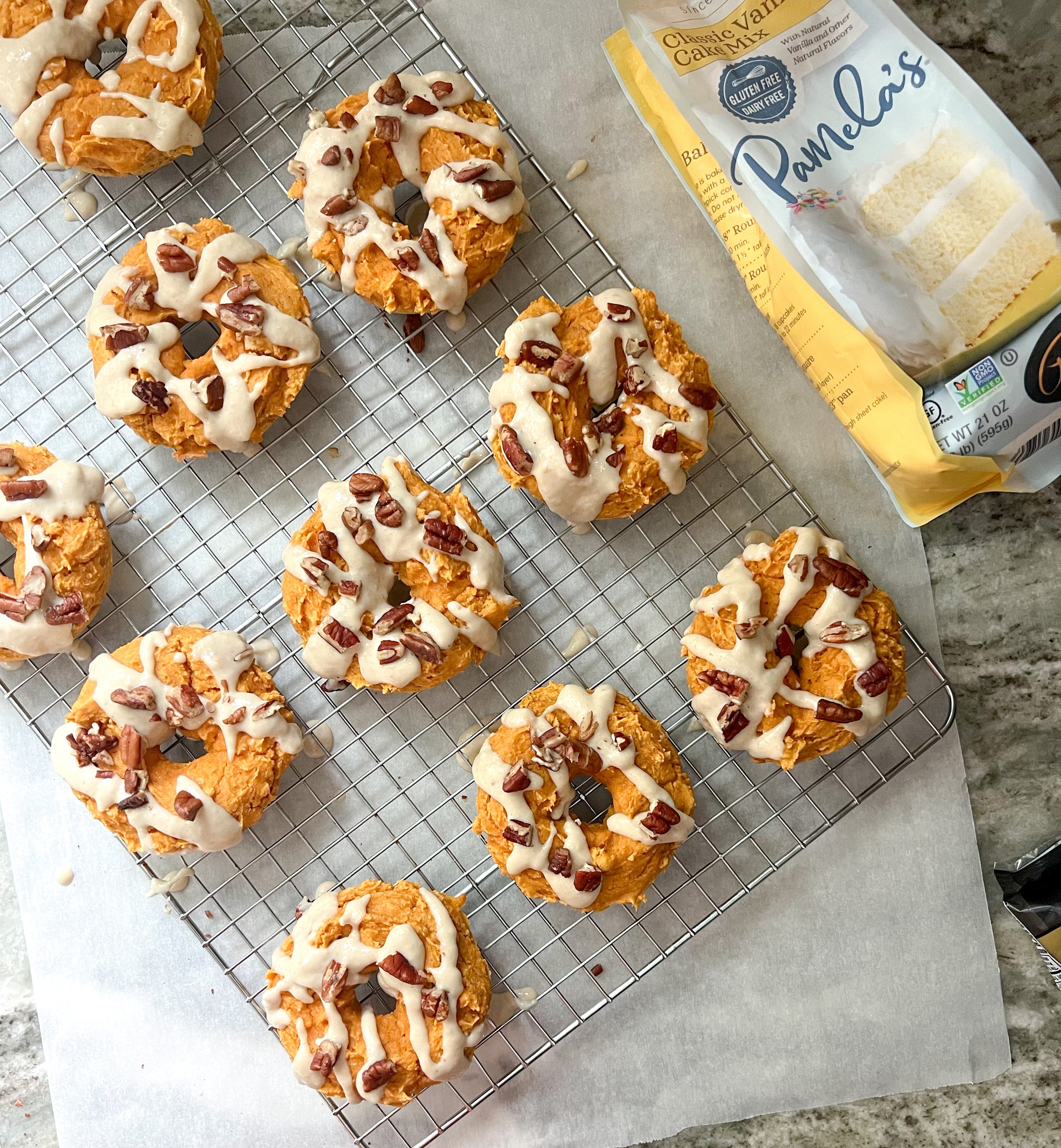 Yield:

DONUTS

MAPLE CASHEW GLAZE

1 cup raw cashews (soak for 1+ hours)
1/4 cup coconut cream
1/4 cup maple syrup
1/4 cup chopped pecans
For the Donuts: Preheat oven to 350°.

Add cake mix to a large bowl, add in pumpkin puree and pumpkin spice.

Mix well and pour into greased donut pan.

Bake for 16-18 minutes.

For the glaze: Drain and rinse cashews. Add to the blender.

Take a refrigerated can of coconut milk, scoop the top thick part and add to the blender. Pour in maple syrup. Blend until smooth.

Drizzle on top of each donut and sprinkle on pecans.