If you're looking for a delicious and festive fall treat, these pumpkin cake cookies are sure to hit the spot! These soft and chewy cookies are made with real pumpkin puree and warm spices like cinnamon. They're perfect for enjoying with a hot cup of coffee or tea on a cool autumn day. Plus, they're easy to make and can be customized with your favorite toppings like cream cheese frosting or a sprinkle of cinnamon sugar. So why not whip up a batch of these yummy pumpkin cake cookies and share them with your friends and family? They're sure to be a hit!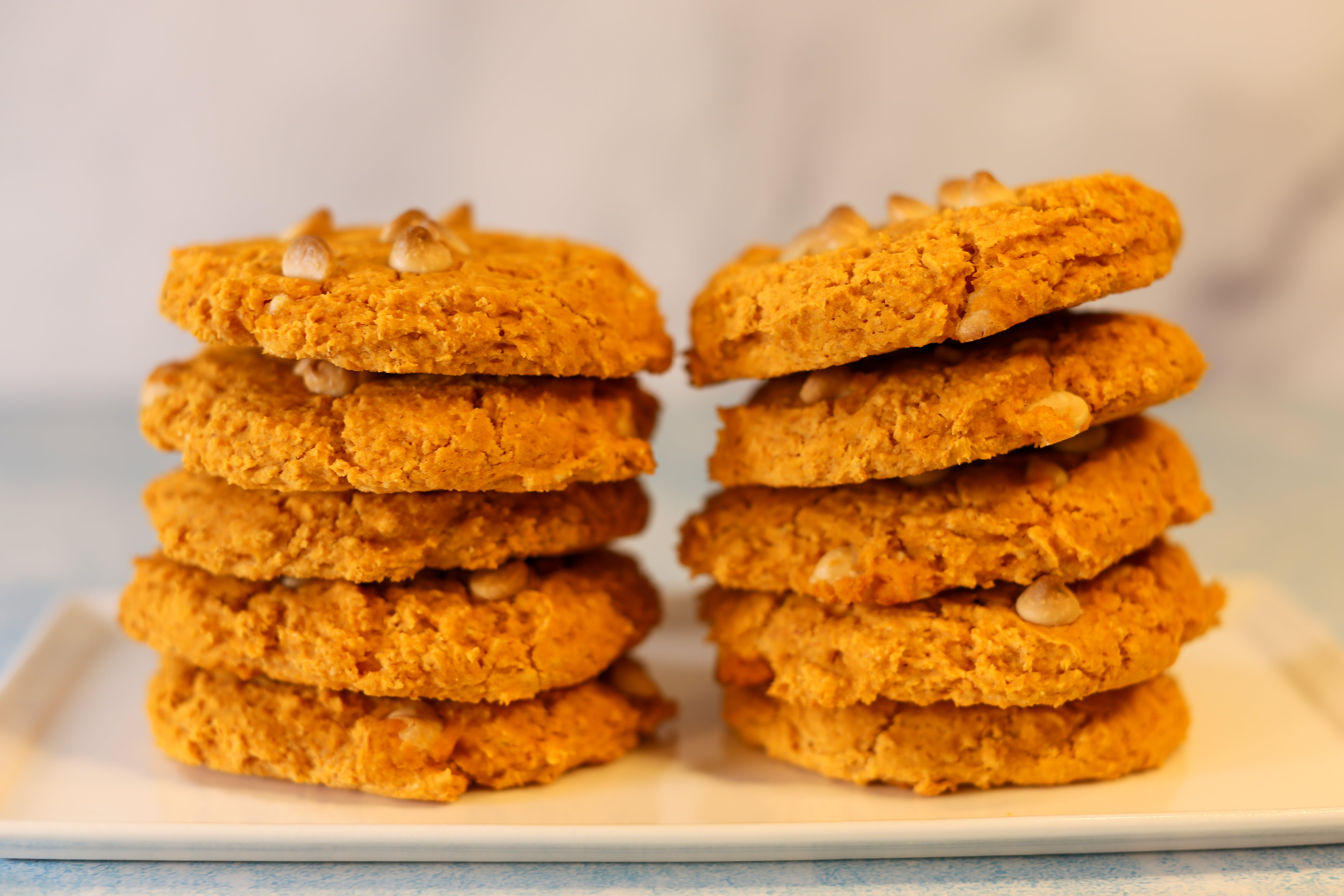 Yield:

1 can pumpkin puree
2 tsp cinnamon
1 cup white chocolate chips
Preheat oven to 350 Degrees.

In a large bowl, add the baking mix, cinnamon, pumpkin puree and white chocolate chips and mix well.

On parchment covered sheet pan, using a 1.5" ice cream scoop making about 12 cookies. Place the dough 1-2 inch apart. Bake for 20 minutes until the edge is golden-brown. Reserve and let them cool down completely.