This is Pamela's Gluten Free Lemon Pound Cake! Made with only the finest ingredients, this cake is the perfect way to satisfy your sweet tooth without compromising on taste or quality. With its light and fluffy texture, zesty lemon flavor, and gluten-free recipe, this cake is sure to become a new favorite in your household.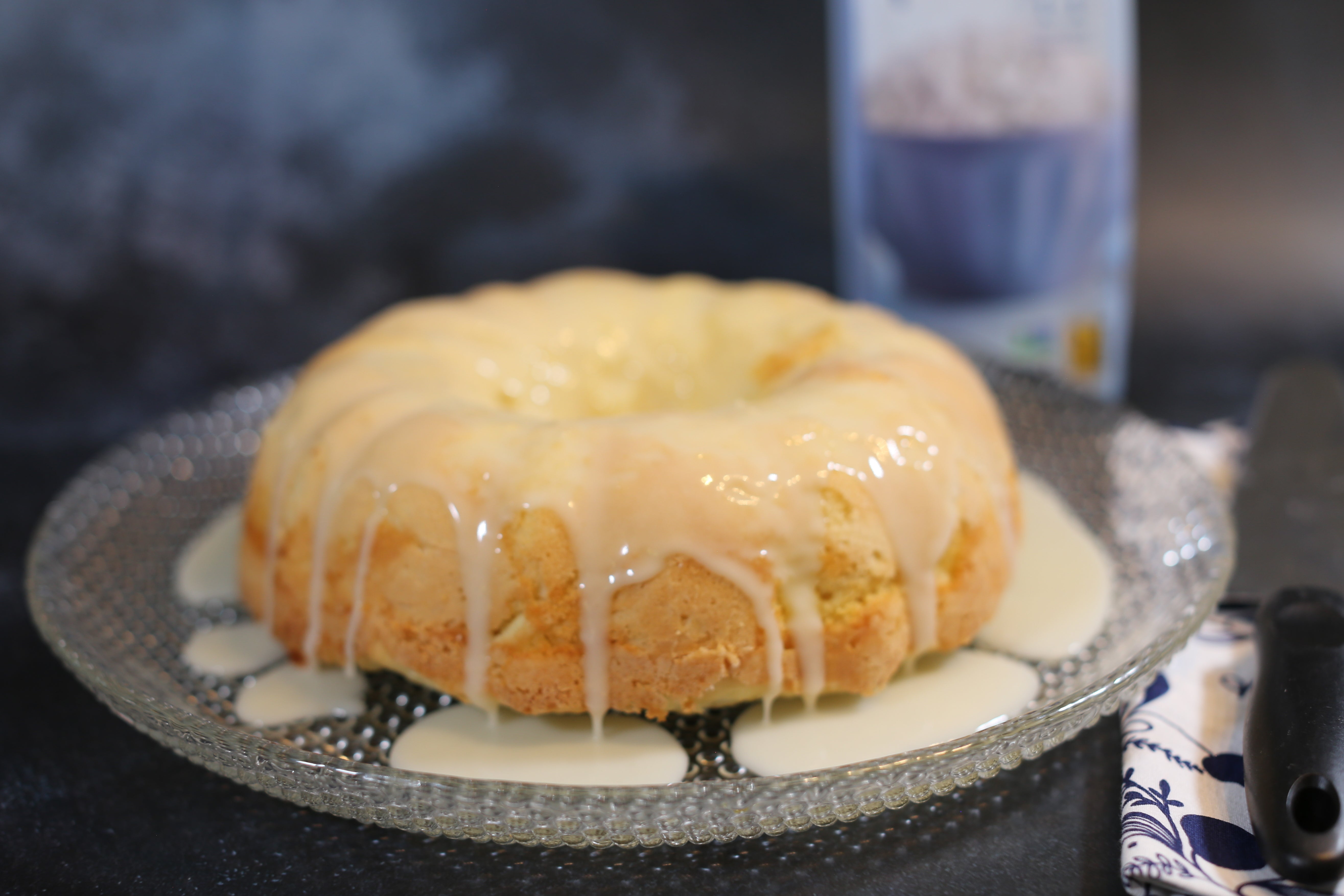 Yield:

For the Cake
3 cups Pamela's AP Flour
½ teaspoon baking soda
½ teaspoon salt
1 cup butter, softened.
2 and ¼ cups granulated sugar.
3 large eggs
1 cup buttermilk
2 tablespoons grated lemon zest
3 tablespoons fresh lemon juice
For the Glaze
2 cups confectioners' sugar
4 tablespoons fresh lemon juice
1 teaspoon lemon zest
2 teaspoon unsalted butter, melted
Preheat the oven to 325°F.

Butter a 10-inch Bundt pan and dust with flour.

In a medium bowl, whisk together the flour, baking soda, and salt. Set it aside.

In the bowl of an electric mixer, cream the butter and sugar on medium speed for about 3-4 minutes. Scrape down the sides of the bowl, then beat in the eggs one at a time, beating well after each addition. Scrape down the sides of the bowl again.

In another bowl, combine the buttermilk, lemon zest and lemon juice.

With the mixer on low speed, beat in one-quarter of the flour mixture, then one-third of the buttermilk mixture. Beat in another quarter of the flour, then another third of the milk mixture. Repeat with another quarter of the flour and the remaining milk mixture. Finally, beat in the remaining flour mixture. Scrape down the sides of the bowl and give a quick mix to make sure all the ingredients are well incorporated.

Spoon the thick batter into the prepared Bundt pan and smooth with a rubber spatula. Bake for 45 minutes, or until a cake tester comes out clean.

Cool the cake in the pan on a rack, then invert the warm cake onto a rack. When the cake is cool carefully transfer to a serving platter.

To make the glaze, Combine the confectioners' sugar, lemon juice, lemon zest, and melted butter in a medium bowl, mixing with a fork until smooth.

Add more confectioners' sugar or lemon juice as necessary to make a thick but pourable glaze. I usually leave it in the fridge for 15 to 20 minutes to set a little.

Spoon the glaze over the top of the cake, letting it drip down the sides.