Enjoy these heart shaped brownies with your loved ones this Valentine's Day or any other day you are looking for the perfect treat. The two layer brownie ice cream sandwiches are dipped in chocolate and topped with sprinkles. Pick up your favorite ice cream and thaw it out while you make the brownies. We can't wait to see what you whip up!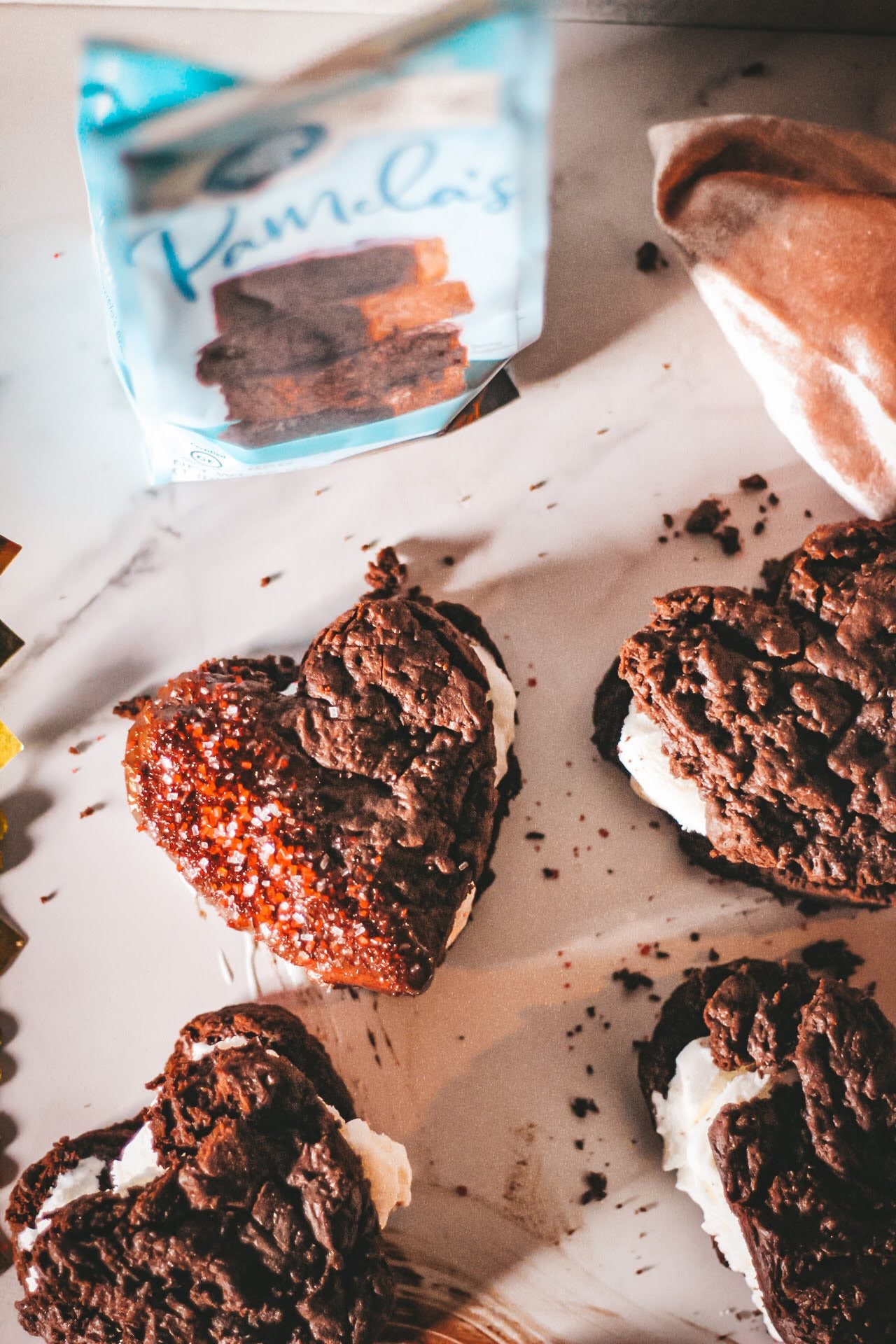 Yield:

1 (16 oz) bag Pamela's Honey Grahams
Marshmallows
Dark Chocolate
White Chocolate
Green Food Coloring
Gold sprinkles
Cook brownies according to package. Take out your favorite ice cream and let it thaw out when the brownies are cooking.

Once cooked and cooled, use a heart shaped cookie cutter and cut the brownies into heart shapes.

Once the brownie is cut into a heart shape, slice the hearts down the middle.

Spread ice cream of choice onto the bottom piece of the heart and then top with the second slice to make a sandwich.

Dip in melted chocolate and top with sprinkles.

Enjoy!