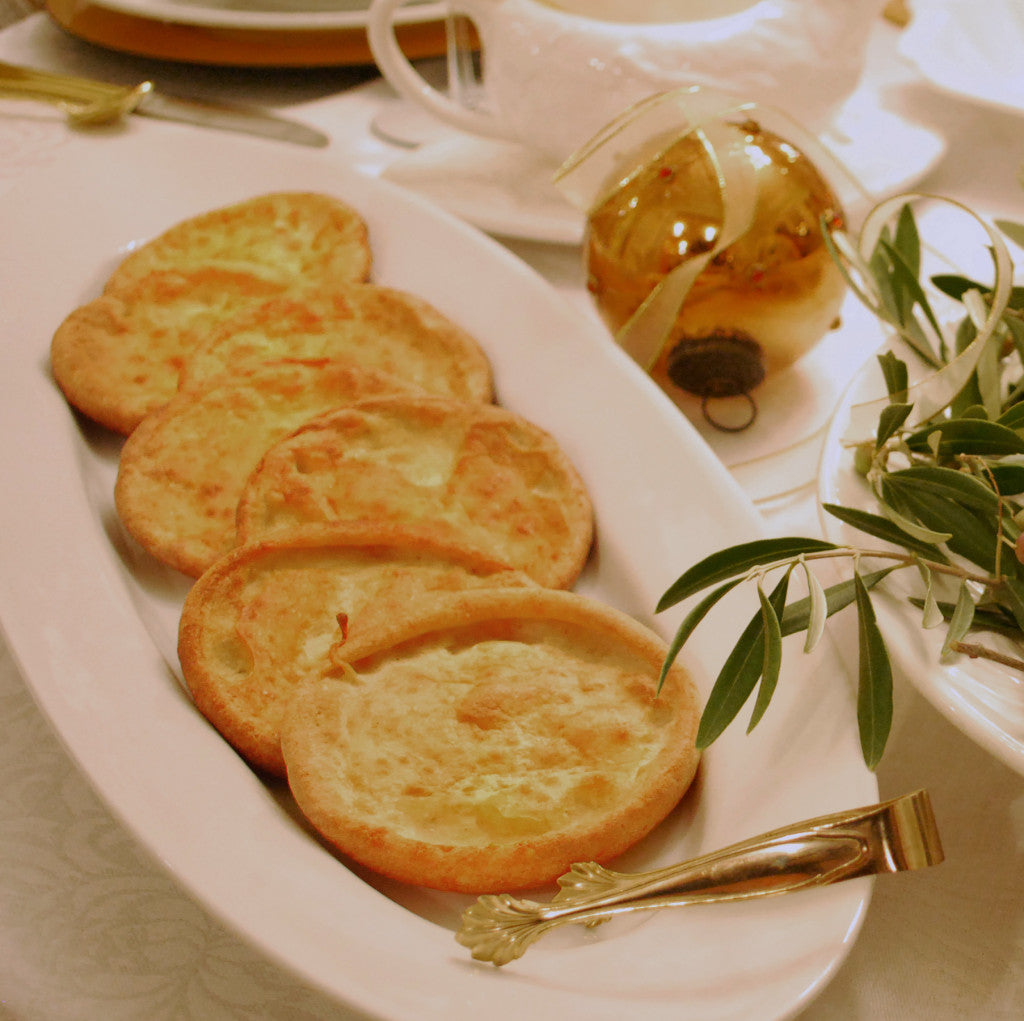 Yield: 8 to 12 servings

1-1/3 cup Pamela's Gluten-Free Bread Mix
4 eggs-room temperature
12 oz. milk
8 oz. water
1/2 tsp salt
1/8 tsp pepper
Optional1/4 tsp nutmeg
4 to 8 tbsp lard, oil or meat fat from roast-divided
Pre-heat oven to 425°.

Using two 9-inch pie pans or 2 muffin top pans for 12 individuals. Place fat in cooking pan and put in oven, heating until almost smoking. You want the batter to sizzle when it hits the hot fat in the pan.

Using a stand mixer, whip eggs for 3 minutes until very foamy. Slowly add milk and water, that has been well mixed, taking about 1 minute to add. You want the mixture to stay as light and fluffy as possible. Add flour very slowly, 1/3 cup at a time, mixing well before adding more flour. This should take about 6 minutes. Add seasonings.

Add finished batter to hot fat in baking pans. Immediately return to top part of hot oven. Try not to open oven until done.

Individuals take 13 minutes at 425°, turn down to 350° for another 5 to 8 minutes until golden on the raised parts and edges. A pie tin or larger pan will take 15 minutes at 425°, turn down to 350° until deep golden in raised parts and edges. The rest of the Yorkshire will be much lighter in color. Make sure this part is cooked. Remove to paper towel for a minute before putting on serving platter to soak up excess fat. Serve while still hot.

© Pamela's Products, Inc.