Make waffles using our All-Purpose Flour Artisan Blend. These can be made dairy-free also!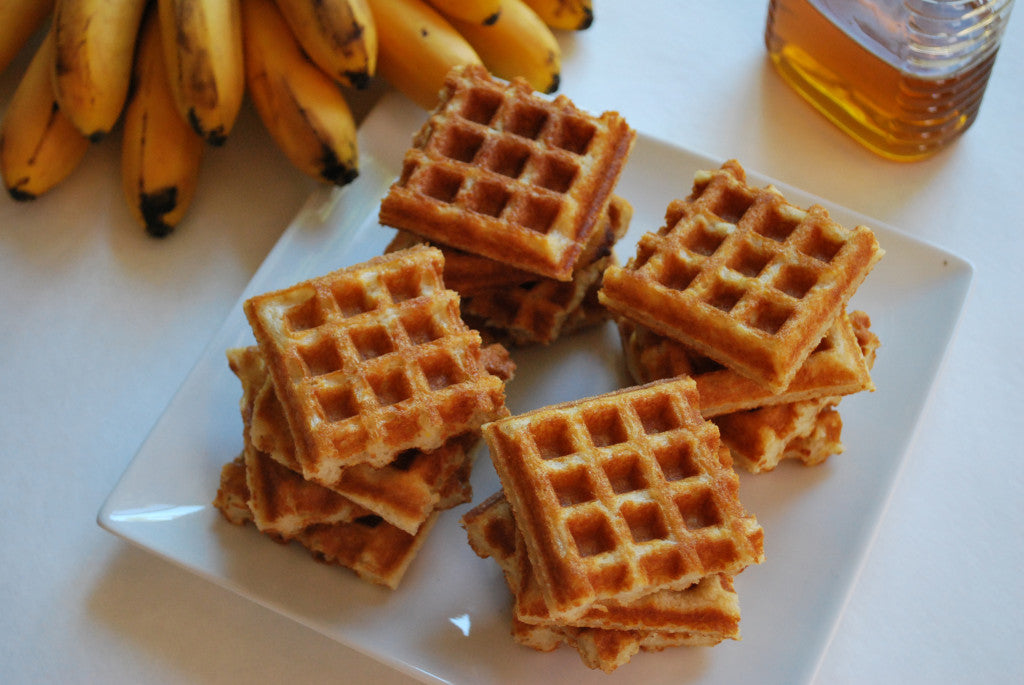 Yield: Three 7" waffles

1 cup Pamela's All-Purpose Flour Artisan Blend (140g)
2 tsp baking powder
¾ tsp baking soda
¾ tsp salt
¾ cup milk or alternative milk-unsweetened, or 1 cup carbonated water, or water
1 tsp vinegar (optional, adds a tang like buttermilk)
2 TBSP sugar or agave
1½ TBSP vegetable, or coconut oil
2 eggs, large or equivalent prepared egg replacer
Optional: ½ tsp vanilla
Optional: ¼ tsp cinnamon
Optional: 3 TBSP ground almonds (if adding, extra liquid will be needed)
Mix dry ingredients together. In separate bowl mix liquid ingredients. Whisk together wet and dry. Batter thickens as sits, add extra water if needed to thin until batter pours easily.

Pre-heat waffle iron. Pour batter on greased hot iron. Waffles may take longer to cook to be crispy.

© Pamela's Products, Inc.