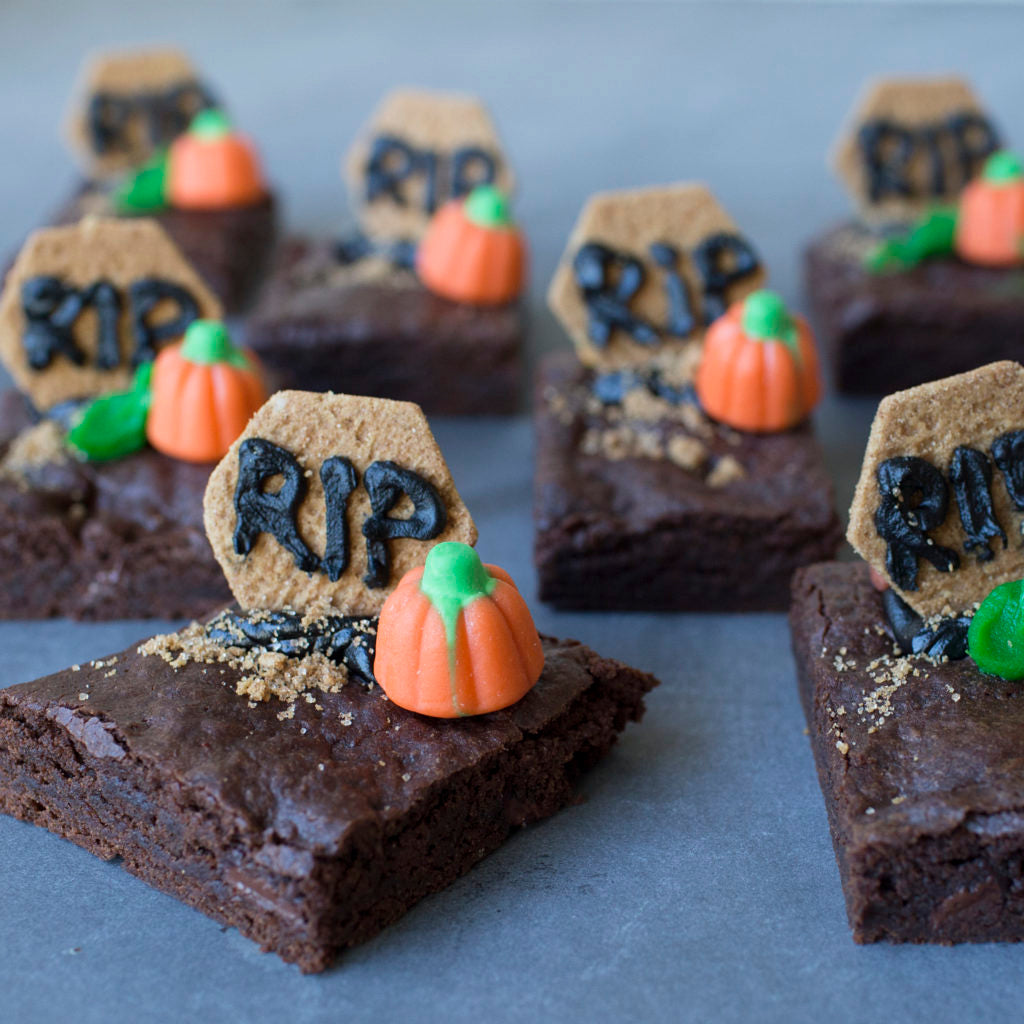 Yield:

1 bag of Pamela's Brownie Mix (16 oz)
½ cup oil
1 egg, large
¼ cup water
Black frosting
Green frosting
9 pieces of candy corn
9 mini pumpkin candies
Lightly grease a 9-inch square baking dish and pre-heat the oven to 350 degrees.

Combine the Brownie Mix, oil, egg and water in a large bowl. Use a fork to stir until combined. Pour the batter into the prepared pan, smoothing evenly to the edges.

Bake for 18 minutes, or until a toothpick inserted into the center of the brownies comes out with slight crumbs. Allow the brownies to cool completely before slicing into 9 even squares.

While the brownies cool, spoon the black frosting into a zip top bag and snip a tiny corner off one side. Make sure the hole is no bigger than a pencil tip.

Place the mini cinnamon grahams face down on a piece of parchment paper. Write RIP in the center of each one with the prepared black frosting.

Create little mounds of black frosting in the center of each brownie and stick the grahams into the frosting to adhere them to the brownie. Use the candy corn to support behind the graham so it doesn't fall backwards.

Place one pumpkin candy next to each graham and finish with a small dollop of green frosting to create pumpkin leaves.

© Pamela's Products, Inc.