Make these darling tea sandwiches for special occasions. Fill with softened cream cheese and thinly sliced cucumbers, sprinkled liberally with salt and pepper. Or try our egg salad recipe!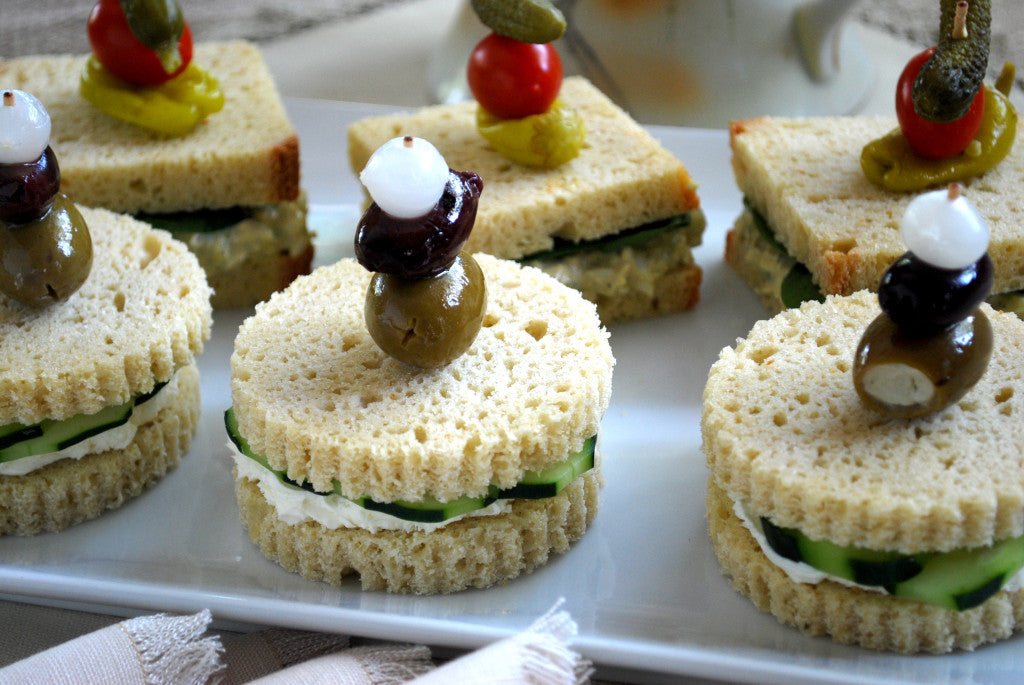 Yield:

Bread

See either Artisan White Bread or Sweet Bread recipe

Egg Salad

10 eggs, large (farm fresh are really great for this recipe though they will be harder to peel)
¾ cup mayonnaise
2 tsp prepared mustard
1 TBSP fresh dill or 1 tsp dry dill
1 tsp cumin
Salt and pepper to taste
⅓ cup finely chopped green onions
½ cup finely chopped celery (including some of the inner leaves)
Make a loaf of White Bread either in the oven or in a breadmaker, following one of the following recipes:

Allow cooling. Use a serrated knife to slice into even number of slices. Trim crusts or cut with cookie cutters into shapes. Fill with favorite sandwich fillings.

To make egg salad:

Place eggs in a large pot, cover with cold water plus an inch, and slowly bring to a boil. When a boil is reached, turn off burner, cover and let sit for 10 minutes. In a large bowl, combine cold water and ice, place eggs in ice bath to completely cool. Knock and roll eggs on counter, and peel under running water. Chop eggs and combine with the rest of ingredients. Serve immediately or chill until use.

© Pamela's Products, Inc.