A touch of sweetness is added to the regular bread recipe.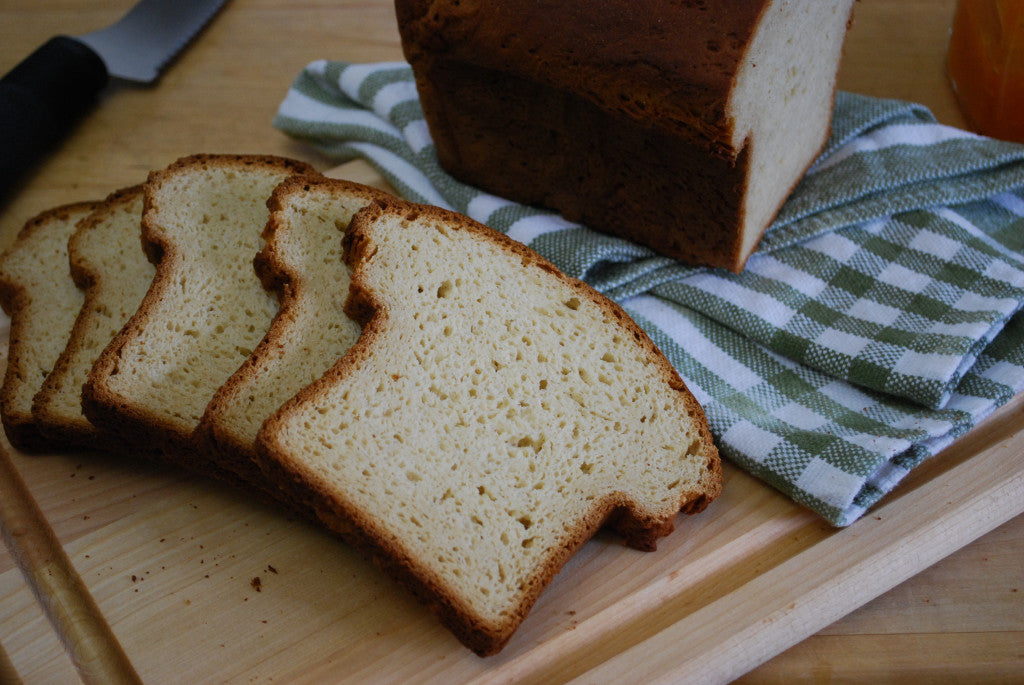 Yield:

1 19-oz. bag (3 1/2 cups) Pamela's Bread Mix
2 ¼ tsp active dry yeast, or 1 yeast packet 7g (included in 19 oz bag)
¼ cup sugar
3 eggs, large
½ cup milk
¼ cup butter, melted
¾ cup warm water
FOR BREAD MAKER

Settings: Basic White Bread, 2 lb loaf, Medium Crust. Do not use gluten-free setting.

Pour all liquids and eggs into bread maker, add bread mix, yeast and sugar. Start machine and scrape down sides and corners of pan while dough is mixing. After baking, remove from pan and let cool before slicing.

FOR OVEN BAKING

Preheat oven to 350°. Use a HEAVY DUTY STAND MIXER with whisk attachment. Do not use bread hook. Whisk dry ingredients together in bowl of stand mixer. In small bowl lightly mix liquid ingredients, add to bowl of stand mixer and beat for three minutes on med/high.

Pour into lightly greased 8" x 4" bread pan, fitted with a parchment collar. Push dough evenly into pan and rub top with oil, make a few slits with a sharp knife on top to prevent splitting, and drape with plastic wrap. Let dough rest for one hour in a warm, draft-free spot. It should double in size, but if it doesn't, dough will rise while baking.

Bake for 60 to 70 minutes (final instant read thermometer reading 205°). Let sit for 10 minutes then carefully remove from pan and cool on a rack.

© Pamela's Products, Inc.