This "poke cake" combines vanilla cake with strawberry jam and lemon frosting for a pretty and delicious dessert. Made with Pamela's Vanilla Cake Mix.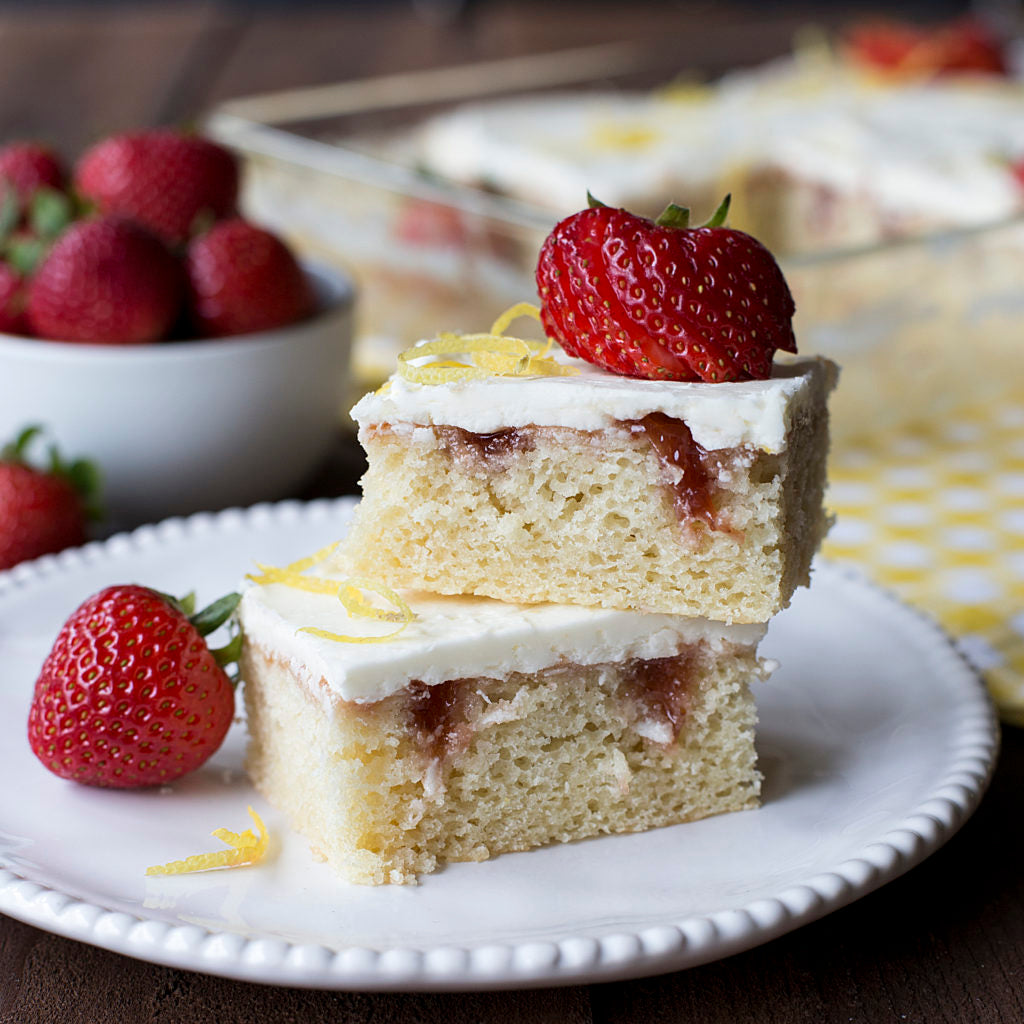 Yield:

Cake:

1 package Pamela's Vanilla Cake Mix
2 eggs, large
½ cup oil
1½ cups water

Filling:

½ cup strawberry jam
2 tbsp water

Frosting:

1 cup (two sticks) unsalted butter, soften
4 cups confectioners' sugar
¼ cup fresh lemon juice
2 tsp lemon extract
Fresh strawberries and lemon zest for garnish
Pre-heat the oven to 350 degrees and grease a 9 x 13 inch glass or metal baking dish.

Place all cake ingredients in a bowl and whisk until combined. Pour into the prepared pan and bake for 25 to 30 minutes.

While the cake cools, make the filling by stirring the water into the jam until it is a thick, pourable consistency.

Use the handle of a wooden spoon to poke even rows of holes in the cake across the entire surface. Spread the jam over the cake and use a spoon to gently push it into the holes. Cover the cake and refrigerate for 1 hour.

To make the frosting, combine the sugar and butter in a large bowl. Mix on low speed until combined. Add the lemon juice a little bit at a time, mixing between each addition until frosting reaches desired consistency. Mix in the lemon extract.

Spread the frosting in an even layer on the cake, then decorate with fresh strawberries and lemon zest.

© Pamela's Products, Inc.