This fried dough is a New Mexican tradition and is now associated with Mexican cuisine. Eat with cinnamon and sugar, or honey.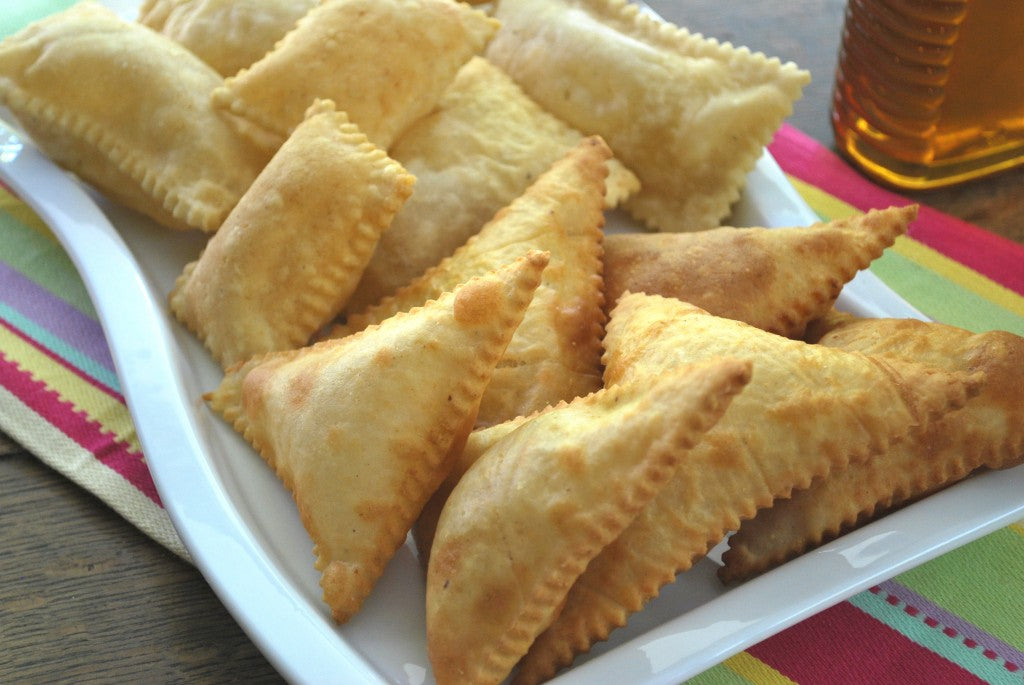 Yield:

1-1/4 cup Pamela's Artisan Flour Blend
1/4 cup masa (Mexican corn meal)
1/2 tsp salt
3/4 cup warm milk-110° max
1-1/8 tsp yeast
1/2 TBSP sugar
1 TBSP butter-cut in small pieces
Heat milk, add yeast and sugar, and set aside. In bowl of stand mixer, mix Artisan Flour with masa and salt. Cut in butter until small pea-sized crumb forms, add milk and yeast mixture and mix until dough comes together. Roll dough in buttered bowl and allow to rest; cover bowl with plastic wrap or damp tea towel and place in warm spot for 30 minutes.

Heat oil in heavy pan, about 2 inches deep, to 350°. Divide dough in half, and roll out to 1/8" between parchment or plastic wrap. Using a pizza cutter or knife, cut dough into squares, rectangles or traditional triangles. Fry a few at a time until golden, flip halfway through the cooking process, drain on paper towels set on wire racks. Keep in warm oven until all have been fried.

Serve immediately by breaking open one side and filling with honey or green or red traditional New Mexico chile (no beans).

Chef's Note: you can make these with shortening and water for a dairy-free version.

© Pamela's Products, Inc.