Traditionally served with strawberries and whipped cream, these shortcakes will make people happy! Made with our Biscuit & Scone Mix.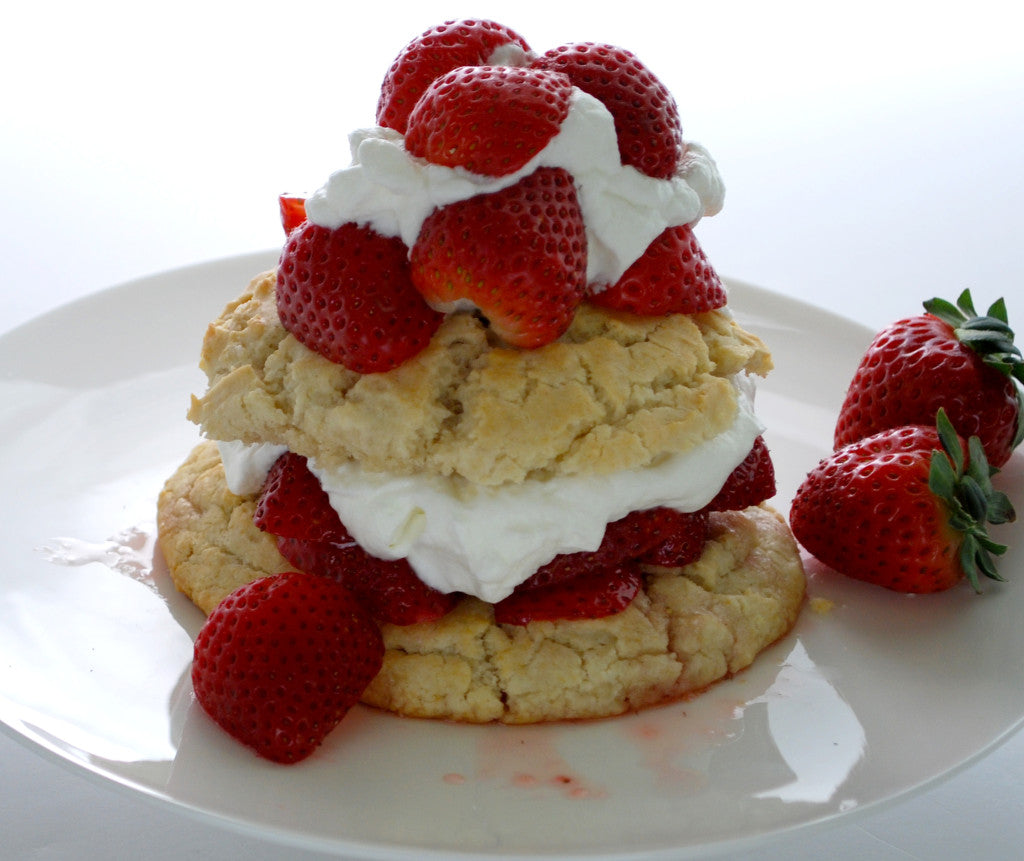 Yield: 8 large shortcakes

½ cup sugar
8 TBSP butter or butter alternative, well chilled, cut in ½" pieces
1 cup milk, soy, rice, or almond milk
1 tsp vanilla
Place rack in top third of oven and pre-heat oven to 375°.

Combine dry mix and sugar. Using a stand mixer with paddle attachment or pastry blender, cut in butter until pea-sized crumbs are formed. Add milk and vanilla and mix until just incorporated. To form, scoop dollops (small to large dollops of dough depending on how large you want your shortcakes) onto greased or parchment covered cookie sheet. Bake for 19 to 26 minutes until starting to brown.

Chef's Note: Place dollops about ½ to ¾-inch apart on sprayed parchment to help hold each other up if you want them tall. Or cut parchment to fit the bottom of a baking pan and spray both well, then scoop into pan about ½" apart and they will grow tall instead of spreading; more like pull apart biscuits, but may require a knife to help separate. Cook until top is all starting to brown, you do not want a doughy center.

Serve with strawberries and whipped cream, or anything else you'd like to put on it!

© Pamela's Products, Inc.