The sweet individual cakes will surely add shine to your loved one's day!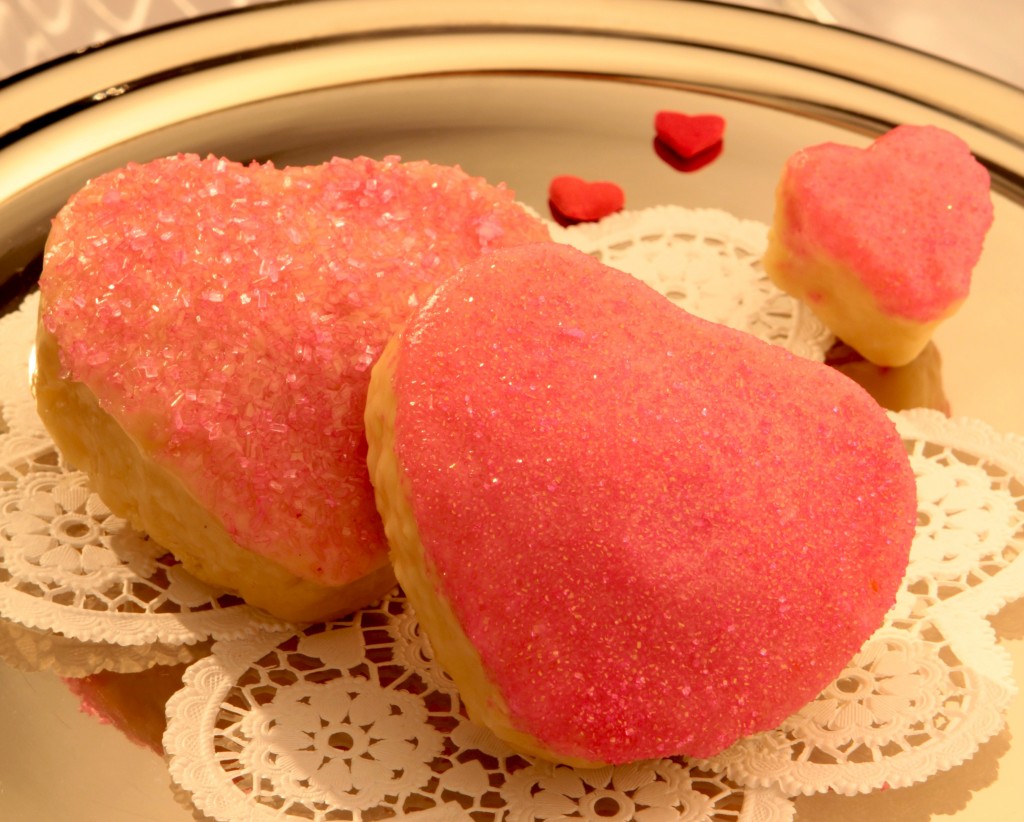 Yield:

Pamela's Vanilla Cake Mix - 1 package
Vanilla Frosting -1 package
Heart shaped foil baking cups - usually 24 per pack
Sparkling sanding sugar (not flat colored) and/or colored sugar crystals
Sheet pan covered with wax or parchment paper, and cooling rack on top
Spread 12 foil heart baking cups on a sheet pan and spray with non-stick spray. Mix Pamela's Vanilla Cake Mix according to package directions. Fill foil cups 3/4 full with batter. Bake according to cup cake directions on the back of the package. Do not over bake.

Completely cool. Cake should pull away from foil sides when cooled. Remove cakes from foil molds and place on cooling rack an inch or two apart.

Make Pamela's Cookie Icing recipe on the back of the Pamela's Vanilla Frosting Mix. Thin with water until it is a thick, pourable consistency. You should be able to draw the icing across the cake hearts with a wide cake spatula, rubber spatula or butter type knife. Slowly pull icing across the whole top of the heart. You do not need to coat the sides. Icing may drip. Do 3 or 4, then go back to the 1st one and cover with sanding sugar or sugar crystals. You want to cover the whole top, but not the sides. If you use too much sugar, it will slide off the top.

Let set up until dry to the touch before moving. To remove from rack, gently slide a cake spatula under hearts to remove from the drying rack.

© Pamela's Products, Inc.