Use any squash for this tasty dish, but for superb flavor and texture, try a Kabocha Japanese pumpkin and top with our Amazing Bread Crumbs.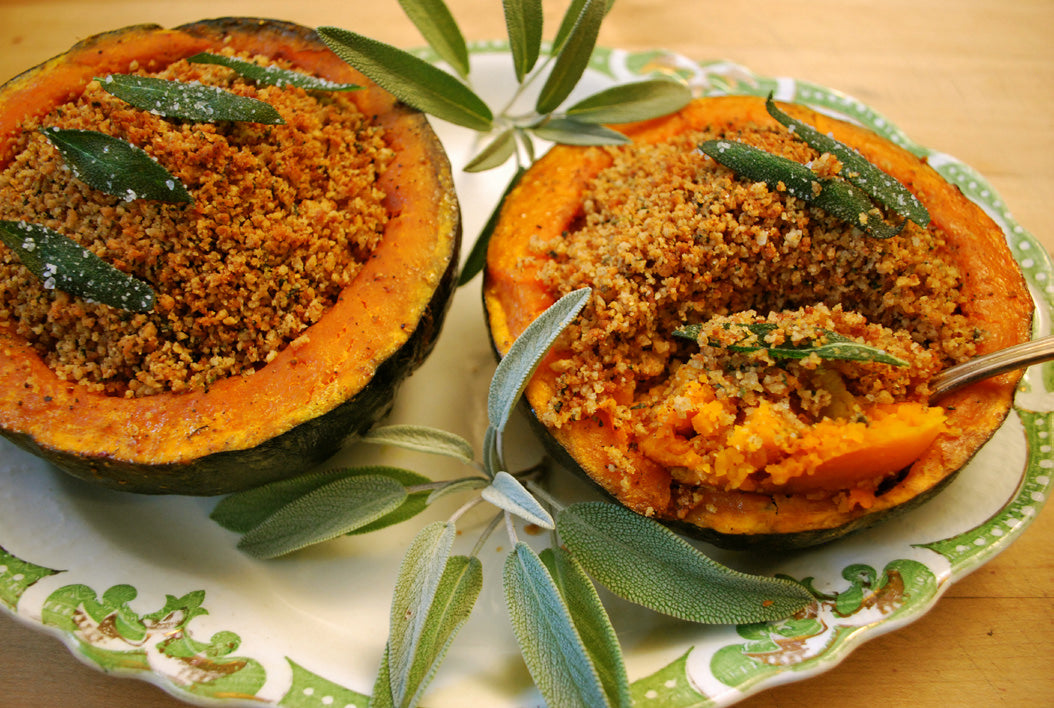 Yield:

Roasted Squash

1 Kabocha or other winter squash
2 c. fresh Amazing Bread Crumbs
6 TBSP butter or butter substitute—divided
salt and pepper
2 TBSP sage—finely sliced

Fried Sage Leaves

1/4 c. olive oil
Bunch of Sage
Kosher salt
Roast Squash

Cut pumpkin in half, remove seeds and strings, rub both sides with 2 TB butter. Season with lots of salt and pepper. Bake at 400° on a cookie sheet, cut side up, covered with foil, for about 1 hour, until completely tender.

Mix crumbs and 4 TB melted butter with chopped sage and salt and pepper. Divide between the two cooked halves and return to oven for 20 minutes until crumbs turn golden color.

Fry Sage Leaves

Heat oil over medium heat in small pan, adding 6-8 leaves at a time, fry until crisp, drain and sprinkle with salt. Garnish tops of Roast Squash with Fried Sage Leaves.

© Pamela's Products, Inc.