These are lovely soft rolls with the perfect touch of sweetness, delicious for dinner or great for sandwiches.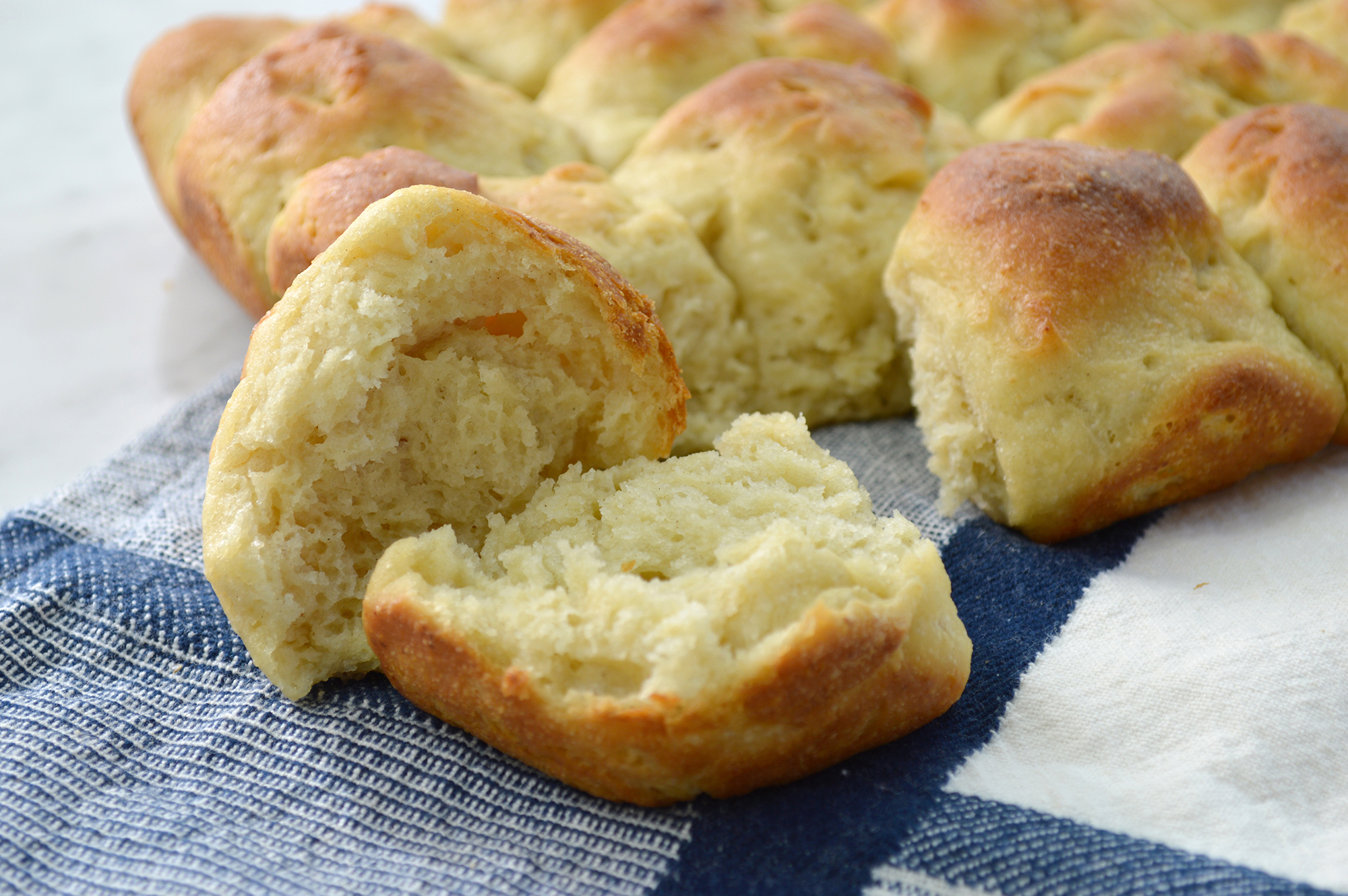 Yield: 20 small dinner rolls or 12 sandwich rolls

¼ cup oil
2 eggs, large, at room temperature
Warm water, as per directions
1 (19 oz) bag or 3½ cups (525 g) Pamela's Bread Mix
1 (7g) package or 2¼ teaspoons active dry yeast
Spray 9 x 13-inch pan with nonstick cooking spray, line it with parchment paper, and spray again. Set aside.

Pour ¼ cup oil into a 2-cup measuring cup, add the eggs, and fill with warm water up to the 2-cup line.

Put Bread Mix and yeast into the bowl of a stand mixer with paddle attachment. Add oil mixture and beat for 3 minutes on medium-high.

To make small rolls, use a 2-inch ice cream scoop, or spoon in 3 tablespoons of dough for each roll. Put 20 rolls in the pan, 4 across the short side and 5 down the long side.

To make large rolls, use a 2½-inch ice cream scoop or 1/3 cup measuring cup to scoop dough. Evenly space 12 rolls in pan, 3 across the short side and 4 down the long side.

Spray rolls with nonstick cooking spray, cover, and let rise for an hour in a warm, draft-free spot. Preheat oven to 375° with rack in the center while rolls are at the end of their rising time.

Bake for 25 to 35 minutes until golden brown, depending on size of roll.

NOTE: If using 19-ounce bag of Bread Mix, yeast package is included.

© Pamela's Products, Inc.