Enjoy deliciously sweet pineapple in this classic cake recipe.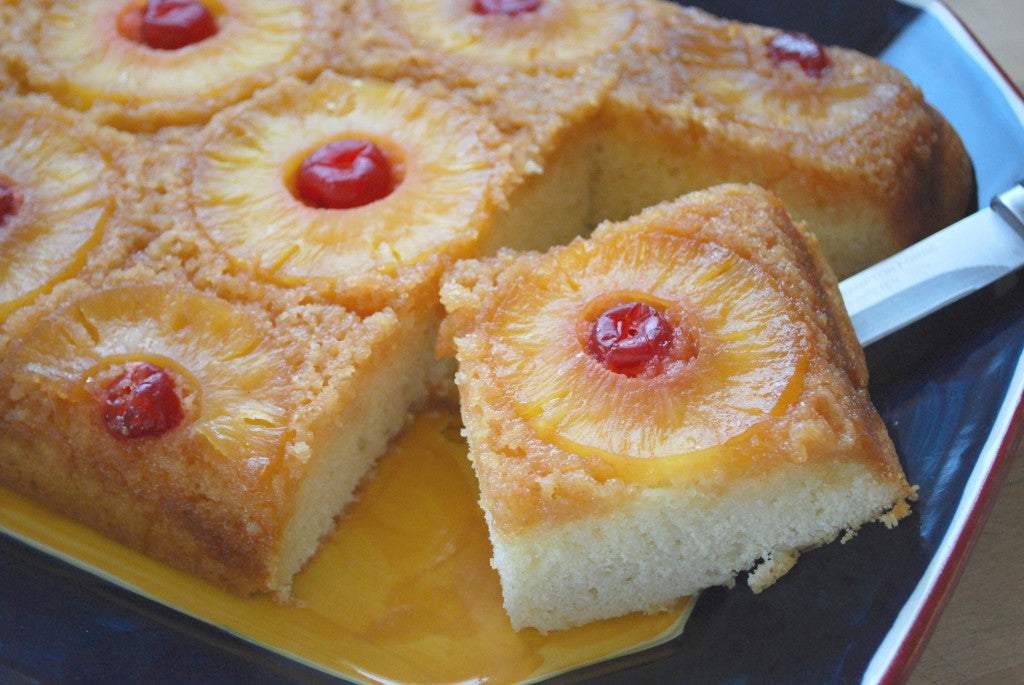 Yield:

Cake:

1/2 cup oil
3 eggs, large
2/3 cup water

Topping:

3/4 cup dark brown sugar, packed
1/2 cup butter
1 can pineapple slices in water (10 slices)
Optional: maraschino cherries without stems
Preheat oven to 325°.

Melt butter in a 9" x 13" pan as oven is preheating. When melted, remove pan and sprinkle brown sugar over butter. Cover with pineapple slices, side by side. Place cherries in the centers of the pineapple rings.

Beat eggs, oil, and water until well incorporated. Add dry mix and beat by hand or on medium/low for 2 minutes and pour evenly over pineapple.

Bake for 37-43 minutes or until toothpick inserted comes out clean. Let stand for 8-10 minutes, then invert cake onto plate. Spoon any remaining syrup from pan over cake.

© Pamela's Products, Inc.