A traditional German cookie—very spicy with hints of anise. Made with our All-Purpose Flour Artisan Blend.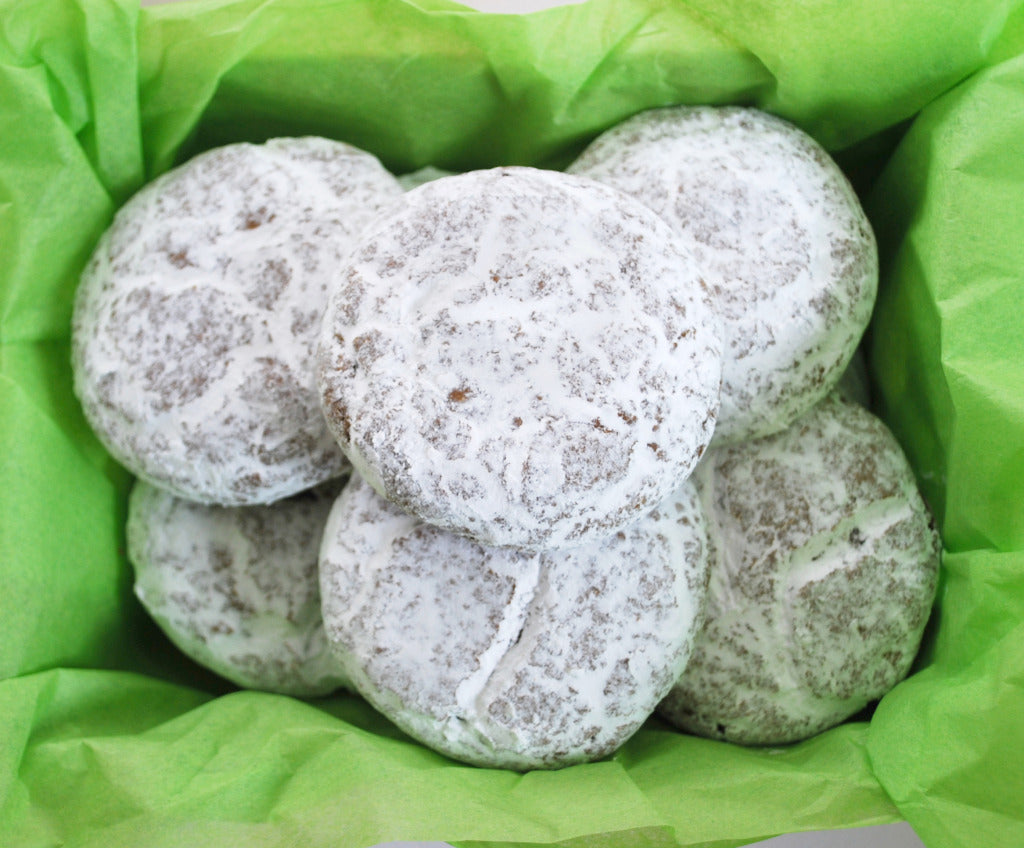 Yield: about four dozen 2 1/2" cookies

3 cups Pamela's All-Purpose Flour Artisan Blend
¾ cup white sugar
½ cup brown sugar
1½ tsp ground cardamom
1 tsp ground nutmeg
1 tsp ground cloves
1 tsp ground ginger
2½ tsp ground cinnamon
1½ tsp baking soda
1 tsp fresh ground black, pink, white or green peppercorns, finely ground
½ tsp salt
¼ cup walnuts, finely chopped
½ cup butter*, softened, or butter substitute
½ cup molasses
¼ cup honey
2 eggs*, large or egg replacer equivalent
1 tsp anise extract
1 cup powdered sugar for dusting
*recommended for best results
In a medium size bowl, whisk together walnuts and all dry ingredients except powdered sugar (which is used for dusting), and set aside. In the bowl of a stand mixer, cream butter, add molasses and honey, and mix again until fluffy. Add extract and eggs, one at a time, and mix until very light, about a minute. Add the dry ingredients about a cup at a time until well combined. Set aside to chill for at least two hours or overnight.

Preheat oven to 350°. Scoop out cookies using mounded TBSP, roll into 1" balls, and place on parchment lined cookie sheet. Bake 10 to 12 minutes; cookies will have cracks and crevices. Allow to cool for a minute or two before moving to wire rack. Dust with powdered sugar, or carefully dunk in a small bowl of powdered sugar, before cookies cool completely. Best tasting a couple of days after they are made; keep in airtight container.

© Pamela's Products, Inc.