The addition of sprouts gives this bread a nutrition boost. This is a great sandwich bread and makes wonderful toast, French toast and more.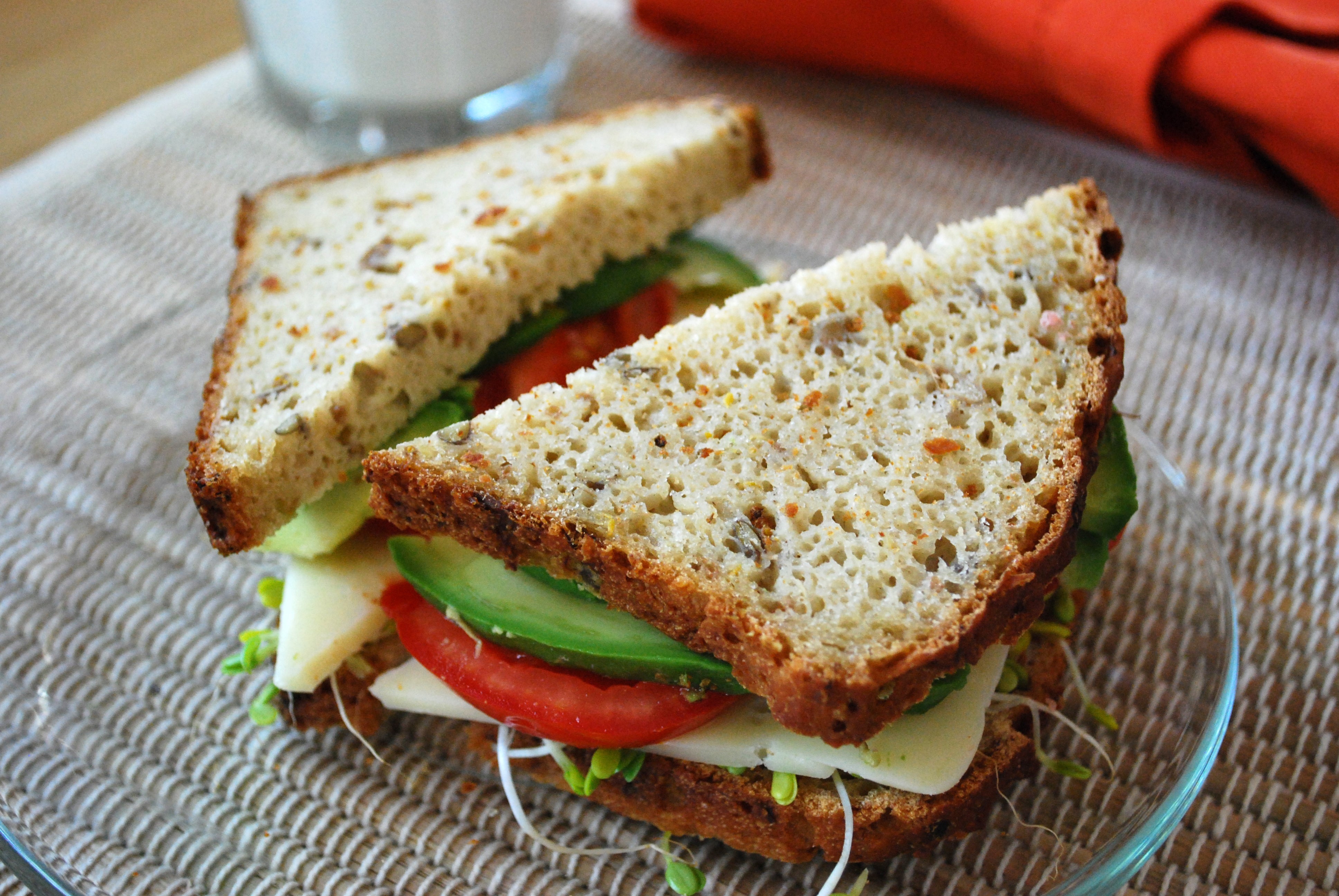 Yield:

1 bag (3

½

cups) Pamela's Bread Mix
1 yeast packet (2

¼

tsp) enclosed in 19 oz bread mix bag

¼

cup oil
2 eggs plus enough water to make 2 cups liquid
½ tsp salt
½ cup small sprouts (alfalfa or clover)*
1 cup larger sprouts (lentil or radish)*

*Use any combination or just one kind of sprouts equal to 1½ cups maximum
Put Bread Mix, yeast and salt into the bowl of a stand mixer. Add oil, eggs and water and mix for 3 minutes using whisk attachment.

Add sprouts to incorporate.

Pour into lightly greased 8x4-inch bread pan that is well-greased or fitted with a parchment collar. (Use two pieces parchment cut approximately 14x5-inches. Place each piece in the middle of the long side and fold around the small ends and overlap.) Smooth the top of dough with greased or moistened fingers. Let rise for 60 to 75 minutes, slit top in 3 places with sharp knife to prevent splitting, and bake at 350°, 65 to 70 minutes. Let sit for 10 minutes then carefully remove from pan and cool on a rack.

© Pamela's Products, Inc.