Bring the taste of a carnival to your house with these mini corndogs!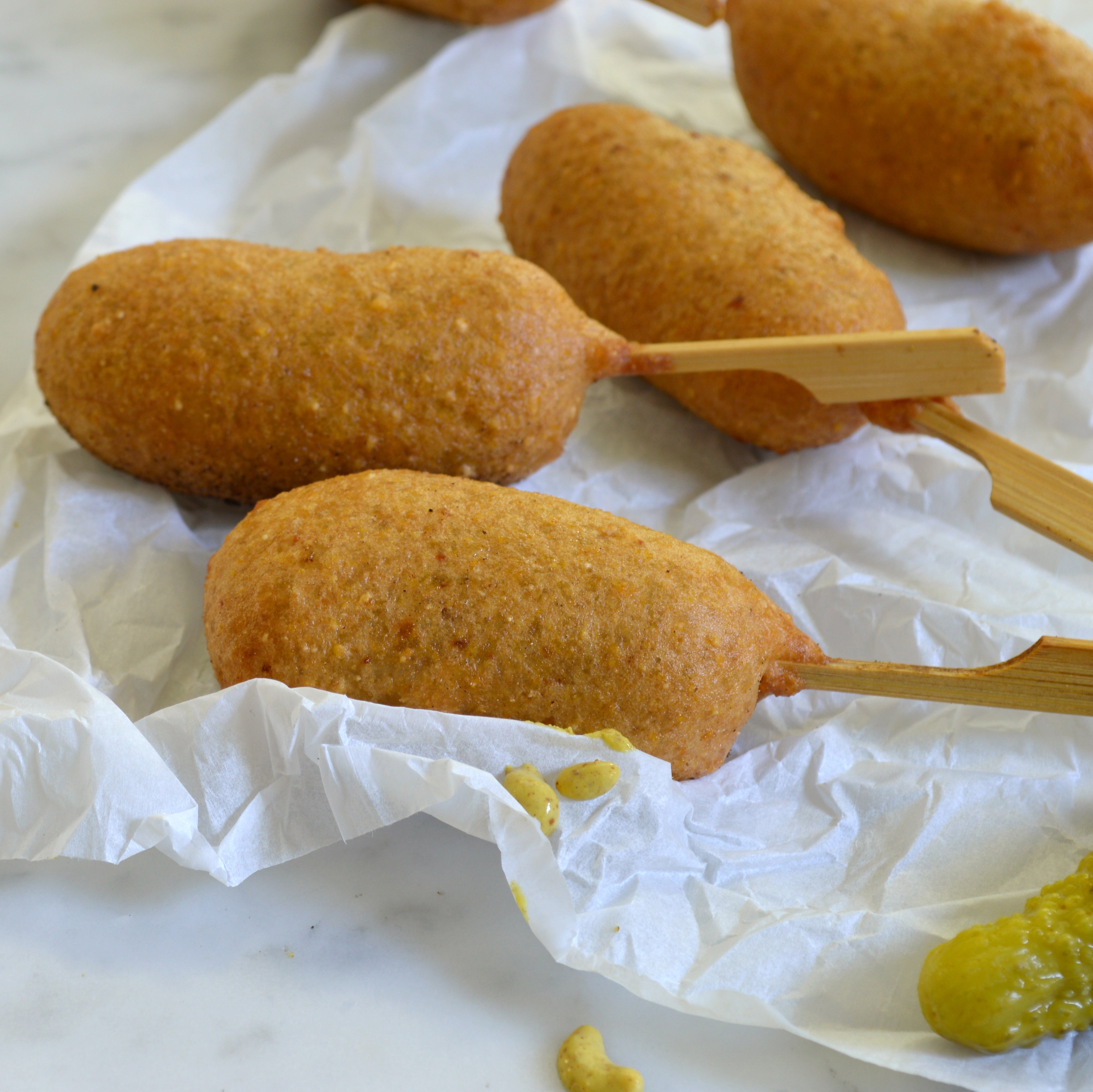 Yield: 16 mini corn dogs

2 cups (300 g) Pamela's Bread Mix
Vegetable oil for deep frying
16 heavy-duty bamboo skewers
8 uncured, nitrate and gluten-free, 100% beef hot dogs
1 cup yellow cornmeal
1 teaspoon sea salt
2 eggs, beaten
2 cups warm water
In a deep fryer or heavy pan, heat about 2 inches of oil to 350°.

Cut hot dogs in half to make mini hot dogs; thread a skewer lengthwise through the center of each hotdog and set aside. Pat hot dogs with a paper towel to remove moisture, which will help batter stick to hot dog.

In a medium bowl, whisk Bread Mix, cornmeal, and sea salt together. Whisk eggs and water together, add to dry ingredients, and whisk until smooth.

Working one at a time, scoop the hot dog through the batter, until heavily coated, then smooth the surface of the batter to coat evenly. When two hot dogs are coated, gently place them in oil so that they are submerged, with skewers sticking out of pan at an angle. Cook in hot oil for about 4 minutes until dark golden brown. Drain hot dogs on a wire rack, newsprint, or paper towels. Repeat for all the hot dogs, and serve.

If you only want to make 8 mini corndogs (using 4 hotdogs), the recipe works fine cut in half.