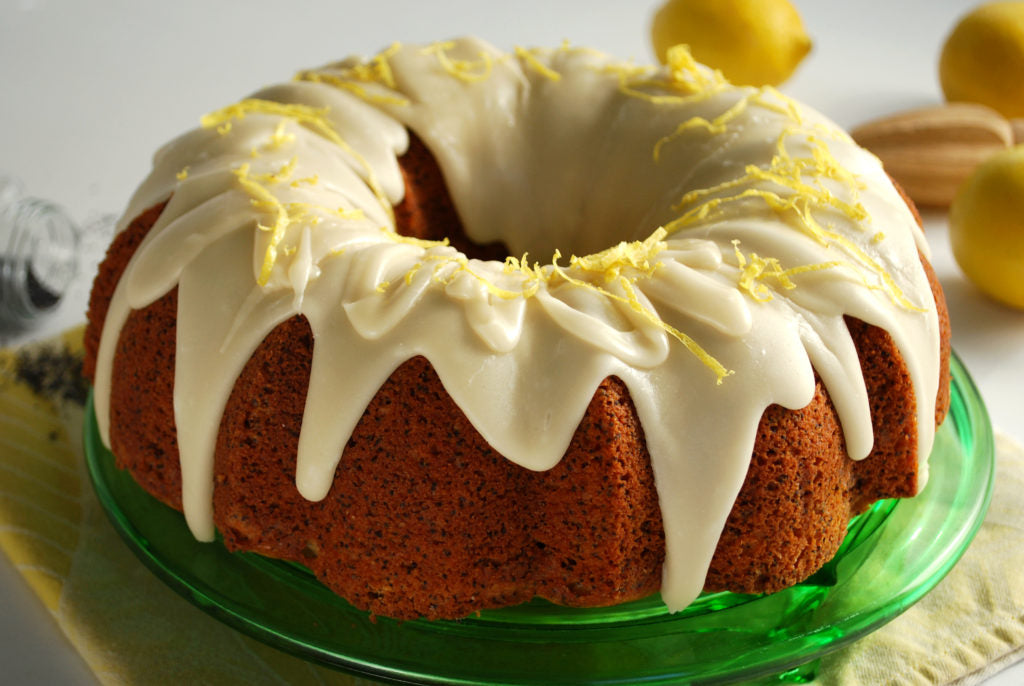 Yield:

1 bag Pamela's Vanilla Cake Mix (595g)
¼ cup sugar
3 TBSP poppy seeds
3 large eggs
¾ cup whole milk Greek yogurt
½ cup vegetable oil
¼ cup milk
3 TBSP lemon juice
2 TBSP grated lemon zest
Preheat oven to 325°.

Prep Bundt pan with non-stick spray, making sure you get all the nooks and crannies.

Whisk Vanilla Cake Mix, sugar and poppy seeds together in a large bowl. In medium bowl, beat eggs well, add yogurt, oil, milk, lemon juice and lemon zest, and mix completely. Add liquids to dry ingredients and mix well. Pour batter into prepped Bundt pan and smooth top.

Bake in center of oven about 38 to 43 minutes, until a toothpick comes out with a few small crumbs, and cake is pulling away from the sides of the pan. Let cool in pan on rack for 15 to 20 minutes. Remove from pan and cool. Frost cake with Vanilla or Lemon Glaze.

Store at room temperature, airtight, for up to three days.

Chef's Note: Make an Orange Bundt Cake by omitting the poppy seeds and substituting orange for lemon juice and zest.

© Pamela's Products, Inc.