A delightfully light and fresh-flavored cake-like cookie that is incredibly easy to make.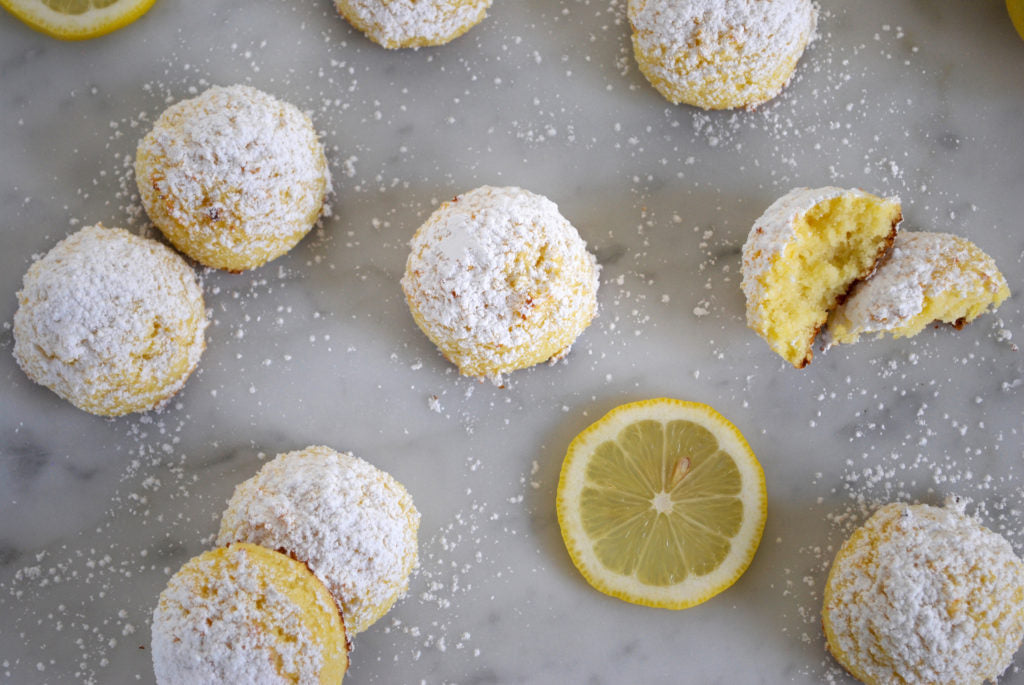 Yield:

2 eggs, large
½ cup sugar
1 tablespoon finely chopped lemon zest (from 2 small lemons)
2 tablespoons lemon juice
1/8 teaspoon salt
¼ cup butter, melted
⅓ cup plus 2 tablespoons Pamela's Coconut Flour
½ cup powdered sugar (optional)
Preheat oven to 375° with rack in the top third of oven. Grease a baking sheet or line it with parchment paper.

In a medium bowl, stir together eggs, sugar, lemon zest, lemon juice, salt, and butter. Stir in Coconut Flour and let batter sit for 5 minutes to thicken. Drop spoon-size dollops 2 inches apart onto baking sheet. Bake for 13 to 15 minutes, until tops are firm to a gentle touch and bottoms are starting to turn brown. Once cooled, roll cookies in powdered sugar, if desired.

NOTE: For best results use parchment covered insulated cookie sheet.

© Pamela's Products, Inc.