It's not just pretty, it's edible! Top this lavender and honey pound cake with blossoms for a stunning dessert. Made with our All-Purpose Flour Artisan Blend.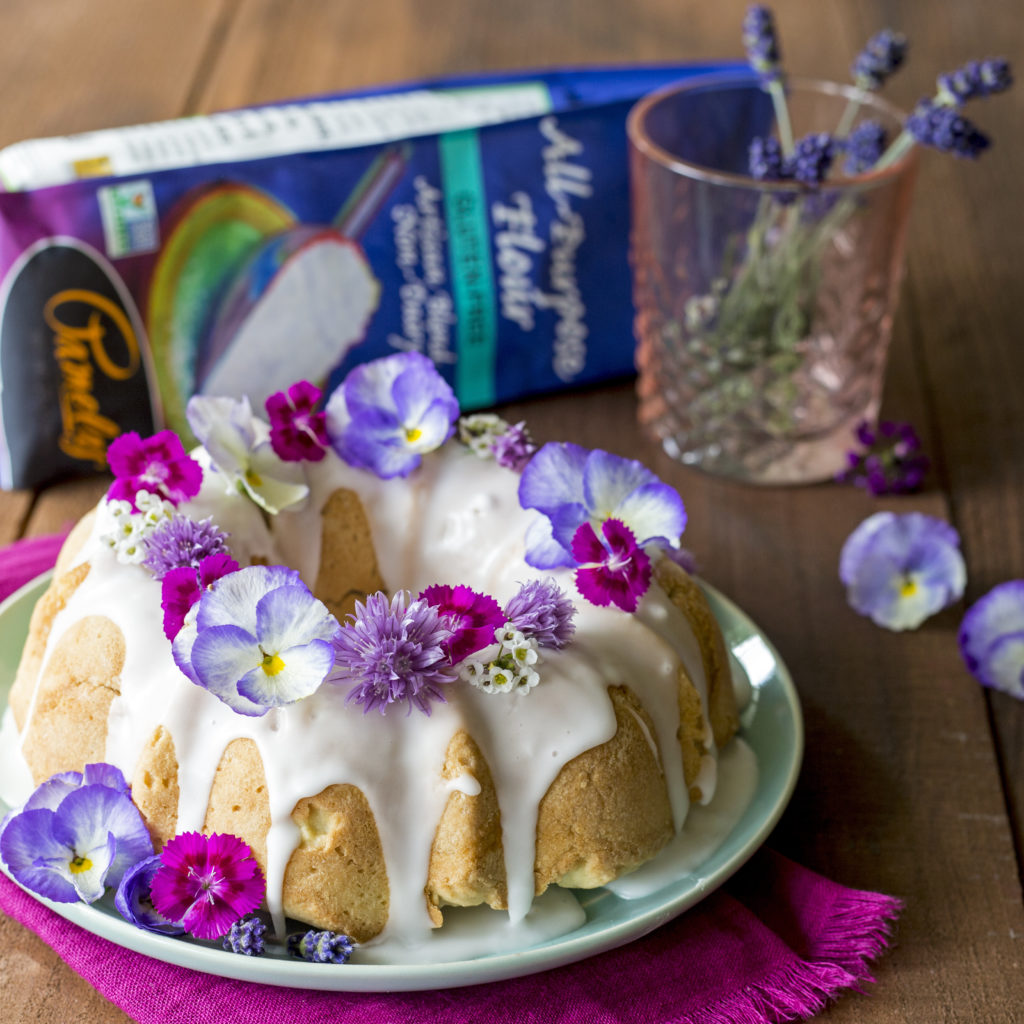 Yield:

1 cup honey
¼ cup fresh lavender
1 cup unsalted butter, softened
1 cup sugar
4 eggs
1 tsp salt
1 tsp vanilla extract
1 cup powdered sugar
1 tsp milk
½ cup assortment of edible flowers
Place the honey and the lavender in a small pot over high heat. Bring to a simmer, then remove from heat and cover for one hour. Remove lavender and discard.

Pre-heat oven to 350 degrees and butter or grease a 4-cup Bundt pan.

In a mixer, beat the butter, honey and sugar until light and fluffy.

Add the eggs one at a time, incorporating completely between each addition.

Add the flour, salt and vanilla. Mix until combined, then spoon in the prepared cake pan.

Bake for 45 minutes – 1 hour or until a toothpick inserted comes out clean.

To make the glaze, whisk the milk into the powdered sugar. It should be very thick but still able to pour. Add more milk if necessary.

Pour the glaze over the completely cooled cake, then top with edible flowers before serving.

© Pamela's Products, Inc.