This is a delicious version of the crab cake—thin and crispy, and gluten-free! Made with bread from Pamela's Bread Mix.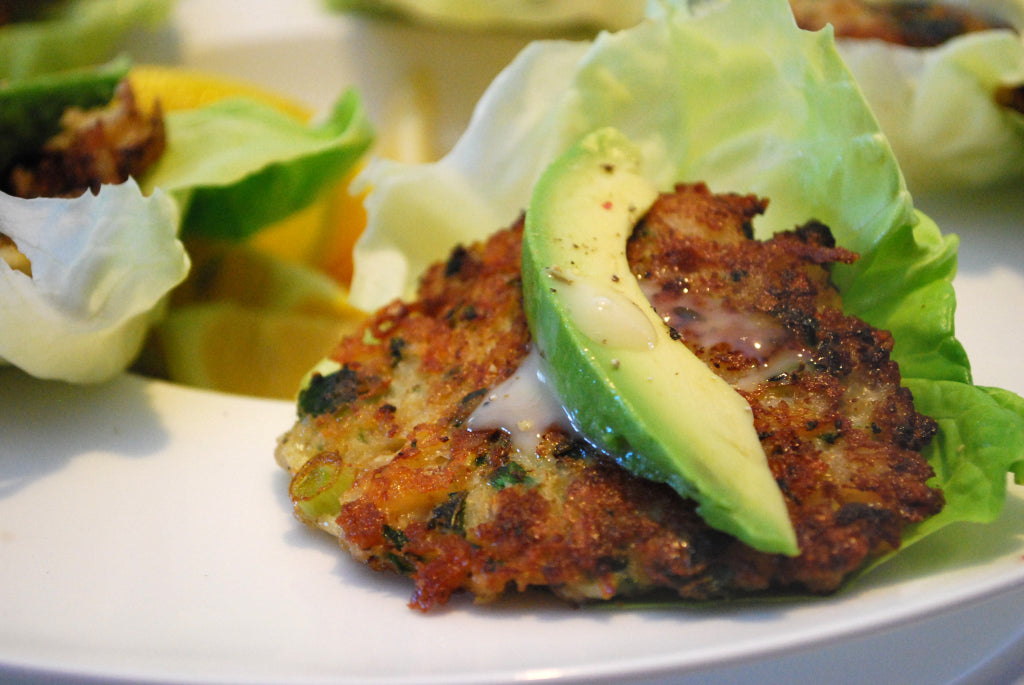 Yield: nine 3" crab cakes

8 oz. crab, fresh picked or refrigerated tub of crabmeat with claws
½ cup shredded Parmesan cheese
2 TBSP green onions, chopped
1½ TBSP parsley, finely chopped
1 tsp fresh oregano or ¼ tsp dried oregano
1 large garlic clove, finely chopped
2 TBSP dried bread crumbs (made from 1 slice Pamela's Amazing Bread)
1 egg, large
3 TBSP cream
¼ tsp black pepper
olive oil or butter for frying
Drain crab and squeeze out any excess moisture. Lightly toss to combine: crab, Parmesan cheese, green onions, parsley, oregano, garlic, and bread crumbs. In a small bowl mix egg with cream and pepper. Toss with crab mixture until well distributed.

In a large non-stick pan, melt 1 TBSP olive oil and 1 TBSP butter. Scoop 2 TBSP crab mixture into pan and spread with fork to about 2½ to 3". Cook on medium/low heat until browned on first side, about two to three minutes. Use two spatulas to carefully flip the crab cakes and cook the second side until browned (the crab cakes are tender and fall apart easily). Fry only three or four at a time, not crowding too much or they will be hard to flip. Keep cooked crab cakes warm in oven while completing the rest, adding more oil and butter as needed.

Chef's Note: These are delicious on a bed of dressed salad greens, with sliced avocados, and a drizzle of garlic aioli.

© Pamela's Products, Inc.