Butter is added to this recipe to produce a rich, dark chocolate brownie.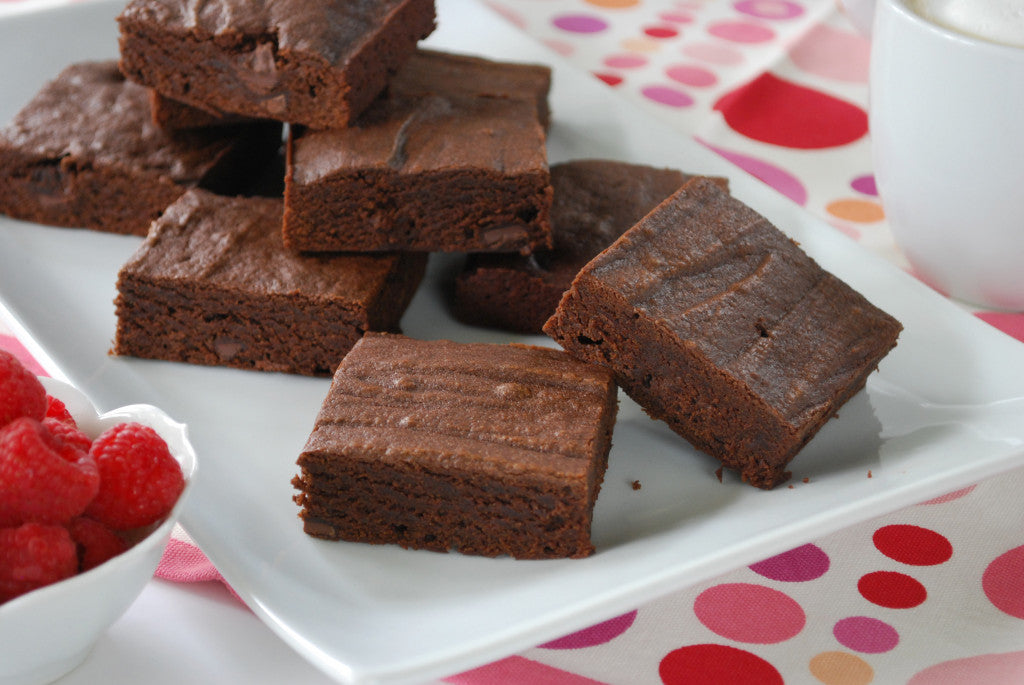 Yield: one 8 or 9-inch square pan
Preheat oven to 350°.

Lightly grease pan or line with foil and lightly spray or grease foil (for easy removal). Slowly incorporate all ingredients with a spoon, batter will be thick. Do not over mix. Pour into pan, smoothing evenly to the edges. Bake for 20 to 24 minutes, or until toothpick inserted into center of brownies comes out with slight crumbs. Do not over bake.

© Pamela's Products, Inc.