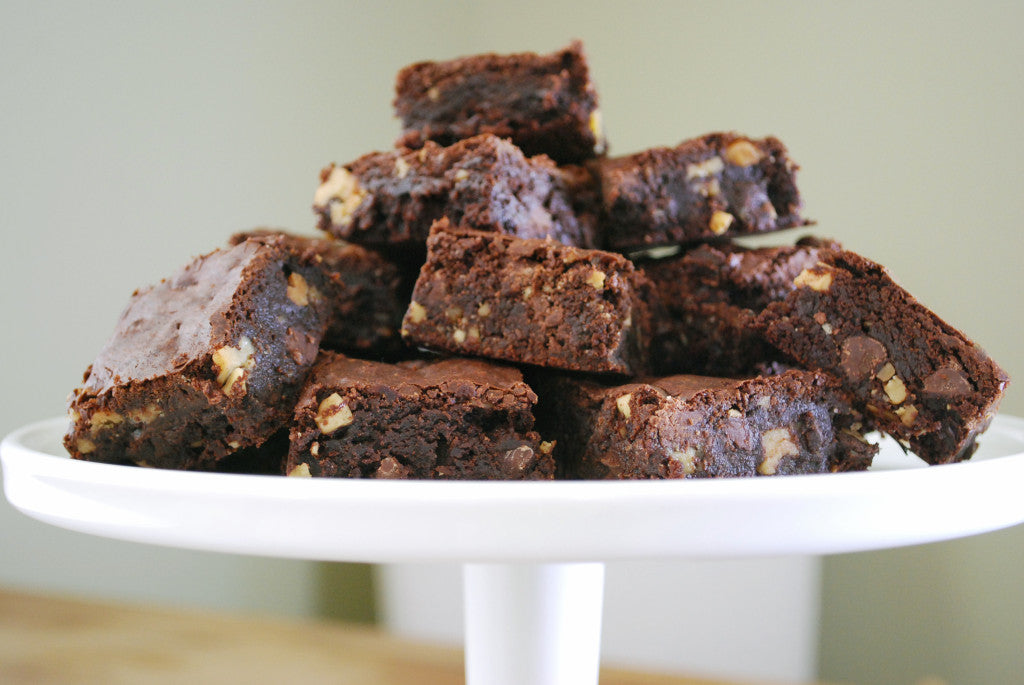 Yield: one 8 or 9-inch square pan
Preheat oven to 350°.

Lightly grease pan or line with foil and lightly spray or grease foil (for easy removal). Slowly incorporate all ingredients with a spoon, batter will be thick (if adding nuts, add them after you combine the other ingredients). Do not over mix. Pour into pan, smoothing evenly to the edges. Bake for 16 to 20 minutes, or until toothpick inserted into center of brownies comes out with slight crumbs. Do not over bake.

© Pamela's Products, Inc.