Make a traditional Irish Soda Bread for St. Patrick's Day or anytime.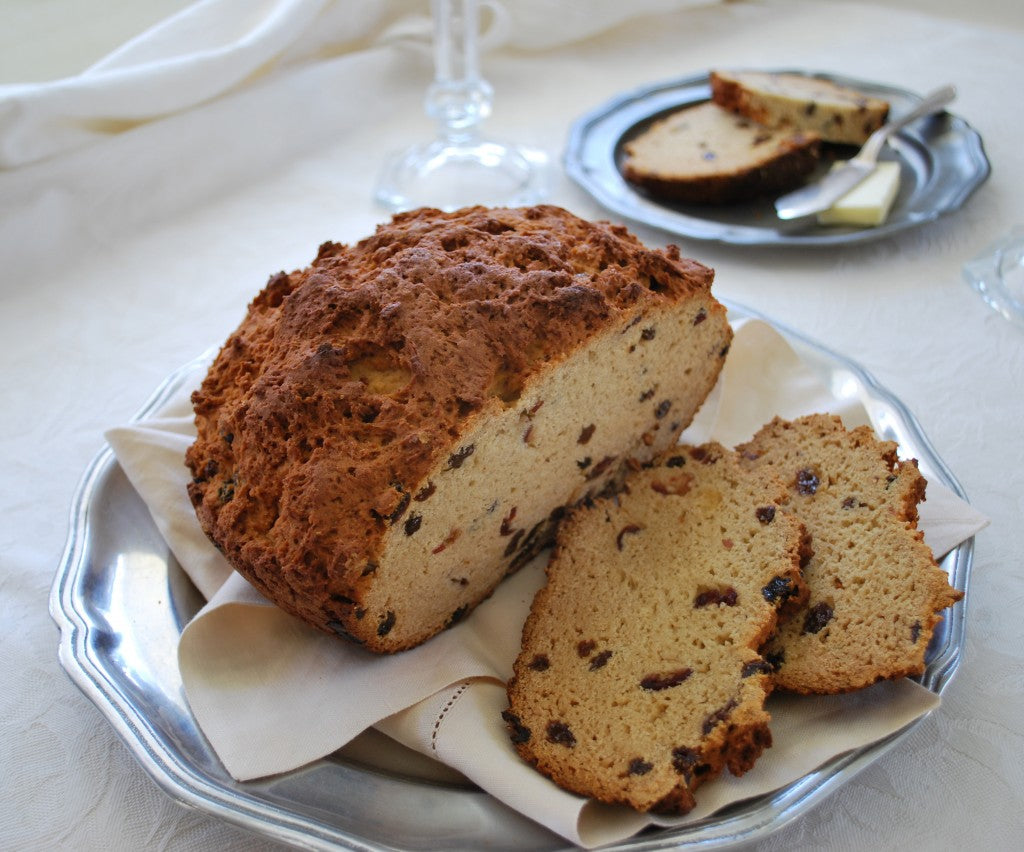 Yield:

1 19 oz. bag (3-1/2 cups) Pamela's Gluten-Free Bread Mix
1 TBSP baking powder
1/2 tsp baking soda
3/4 tsp salt
1/4 cup sugar
1/2 cup very warm water (max. 110°)
2-1/4 tsp yeast (yeast packet enclosed in the 19oz bag)
1/2 cup buttermilk
1/4 cup melted butter-cooled to luke warm
3 eggs
1 cup raisins or other dried fruit
Whisk first 5 ingredients in bowl of stand mixer. In small bowl, combine warm water and yeast and allow to proof for 5 minutes. Beat eggs, add buttermilk and butter, mixing well. Add liquid ingredients and mix on low until almost combined, add raisins. Mix on medium until well combined.

Pour or scoop dough into a well greased medium Pyrex bowl or 8" cake or 9" pie pan, smoothing surface slightly with rubber spatula or oiled fingers. Cover with plastic wrap or drape with damp warm tea towel, and place in warm, draft-free area to rise, (you don't want the plastic or towel to touch the rising dough) about an hour.

Preheat oven to 400° and immediately reduce to 375° when placing bread in the oven. Bake for a total of 60 to 70 minutes, turning the bread at 30 minutes and placing foil loosely on top to prevent over browning.

Chef's Note: Dried wild blueberries or cranberries or golden raisins are great to mix with the raisins or to substitute.

Note: Traditional Irish Soda Bread does not contain yeast, but our recipe developers found that without the gluten, this bread is much tastier and rises much better with the yeast.

© Pamela's Products, Inc.