Add your favorite herbs to our Biscuit & Scone Mix.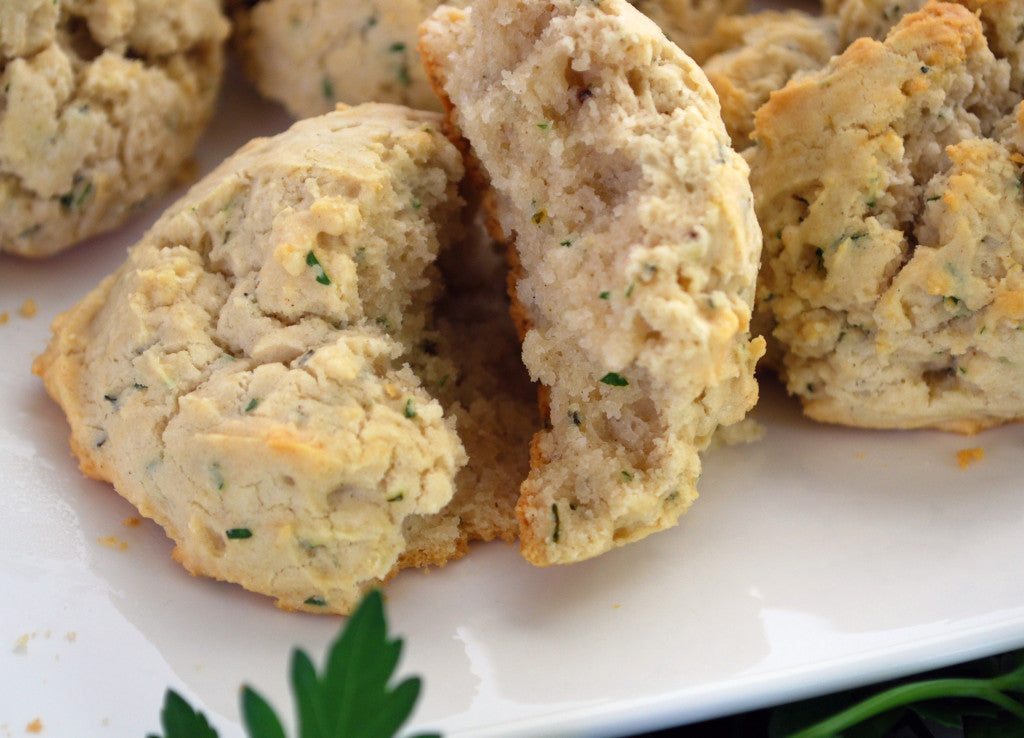 Yield: 9 large or 12 medium biscuits

1 to 2 tsp dried herb or 1 to 2 TBSP fresh herbs (like rosemary, oregano, Herbes de Provence, or tarragon)
12 TBSP butter or butter alternative, cut in ½" pieces, well chilled
1 cup milk, soy, rice, or almond milk
Place rack in top third of oven and pre-heat oven to 400°.

Using a stand mixer with paddle attachment or pastry blender, whisk herbs into dry mix, cut butter into mix until pea-sized crumbs are formed. Add milk and mix until just incorporated. Scoop dough onto a piece of greased parchment or plastic wrap and gently form into a rectangle or circle. Using a second piece of greased wrap on top, gently pat or roll to 1" to 1½" high. Dough will be soft. Use dental floss to cut dough into 9 or 12 pieces, biscuit cutter dipped each time in rice flour, or greased knife to cut out biscuits and transfer to greased or parchment covered cookie sheet. Biscuits can be scooped, rather than formed and cut, for a shortcut.

Bake for 20 to 25 minutes until just starting to brown and biscuit tops are splitting open. Biscuits are fragile when hot. Serve with butter and/or honey.

Chef's Note: add 2 tsp. lemon juice or apple cider vinegar to milk for a tangy addition (like buttermilk).

© Pamela's Products, Inc.