The additions of coconut and toasted pecans make ordinary brownies truly amazing.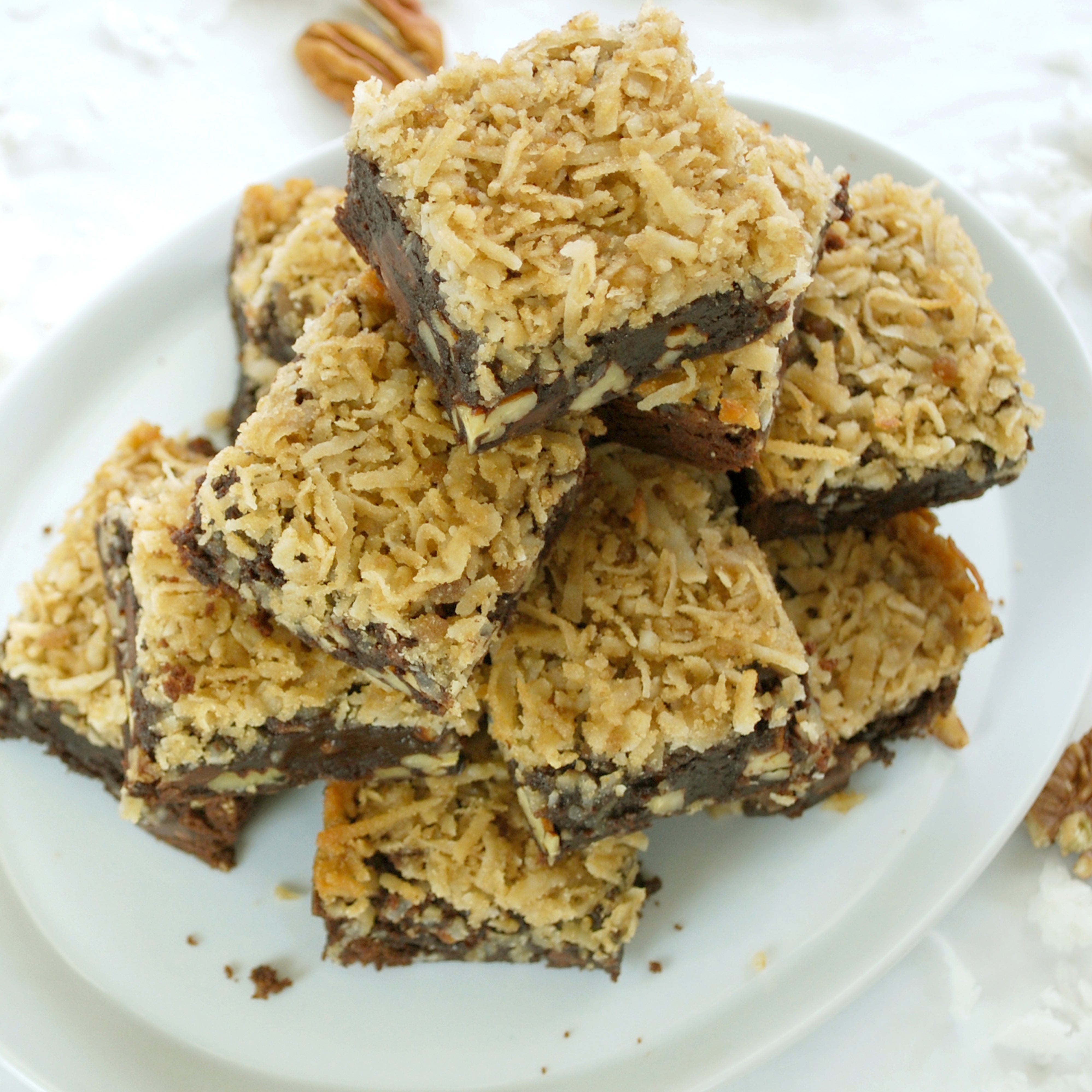 Yield: 8 x 8-inch square pan

Brownies:

1 bag Pamela's Chocolate Brownie Mix (16 oz.)
1 large egg
½ cup oil
¼ cup water
¾ cup pecans, chopped

Topping:

¾ cup sweetened coconut*, shredded
½ cup brown sugar
2 TBSP* butter or margarine, melted
¼ tsp salt
*If using organic, unsweetened coconut, use a total of 4 TBSP melted butter (instead of 2 TBSP). Mix butter and coconut together first to soften coconut.
Preheat oven to 350°.

Mix liquid ingredients together, add Brownie Mix and stir to combine. Mix in pecans. Pour into a lightly greased pan, lined with foil or parchment for easy removal and cutting of brownies.

Topping: in a separate bowl, combine ingredients and crumble evenly over brownies. Lightly press down.

Bake brownies on the middle rack in the oven for approximately 25 minutes. Let cool on a wire-rack and cut into squares.

Chef's Note: For an ultimate German Chocolate Brownie use Brown Butter—melt 10 oz. butter in a pan over medium heat, stirring constantly, until the butter turns golden brown and has a nutty aroma. Skim off foam, pour melted butter into measuring cup, taking care not to include the brown bits in the bottom of the pan. You will have about 1 cup to use in the brownies and topping with a little left over.

© Pamela's Products, Inc.