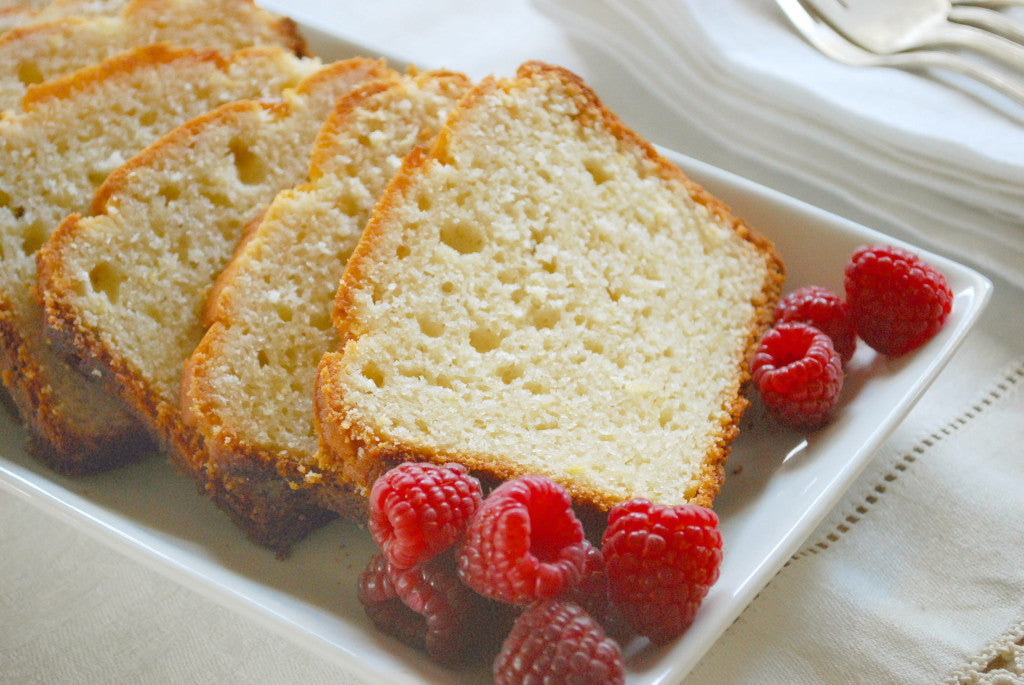 Yield:

2 teaspoons baking powder
¾ teaspoon salt
1 cup sugar
1 tablespoon grated lemon zest
¾ cup whole milk Greek yogurt
½ cup vegetable oil
2 eggs, large
½ tsp vanilla
Preheat oven to 350°.

Prep a standard 8½"x 4¼" loaf pan by spraying with oil, and lining with parchment paper if desired. Whisk All-Purpose Flour Artisan Blend, baking powder and salt together. In medium/large bowl, combine sugar and lemon zest together by mixing with fingers or a fork, until sugar is moist. Add yogurt, oil, eggs and vanilla and mix well. Fold in dry ingredients to just blend.

Pour batter into loaf pan and smooth top. Bake in center of oven until toothpick comes out clean, about 50 to 55 minutes. Let cool in pan on rack for 15 minutes. Remove from pan and cool completely. Store at room temperature, airtight, for up to three days.

© Pamela's Products, Inc.