Make your brunch special with traditional French toast.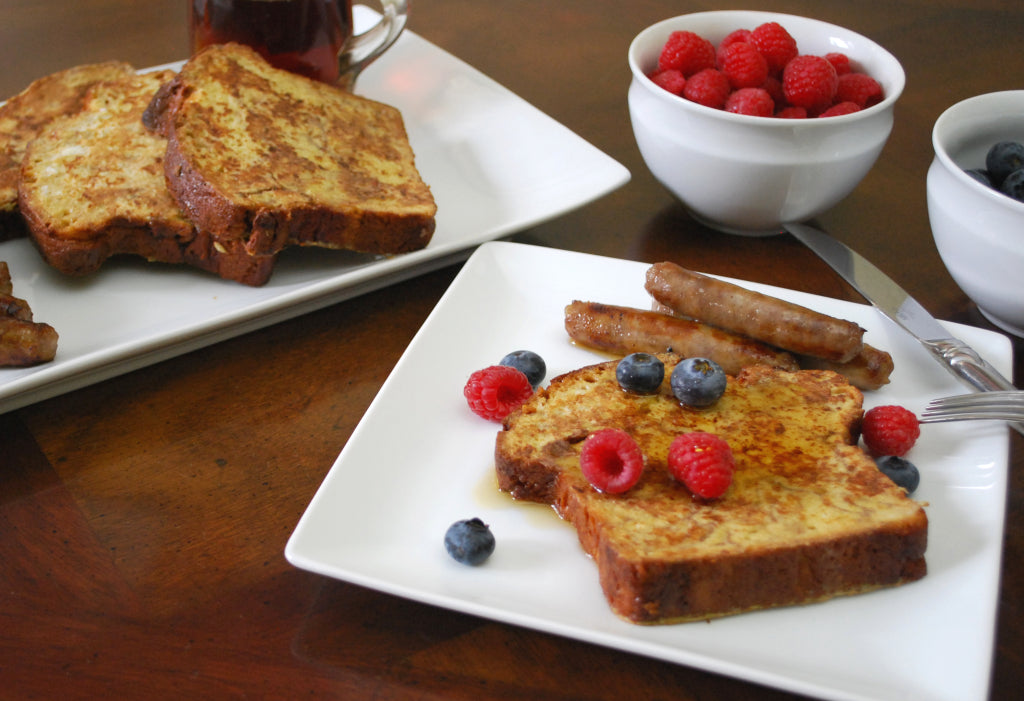 Put all ingredients, except bread, in a bowl big enough to hold a piece of bread lying flat. Whip ingredients together with a fork. Place a slice of bread into the mixture, coating it. Quickly turn the bread slice over, coating the second side. Immediately place the bread on a hot, greased griddle and brown. Turn over and brown second side.

Serve warm with syrup, jam, or powdered sugar.

© Pamela's Products, Inc.