Delicious gluten-free bagels made with only two-ingredients. Recipe and photo by Katie from Wheat by the Wayside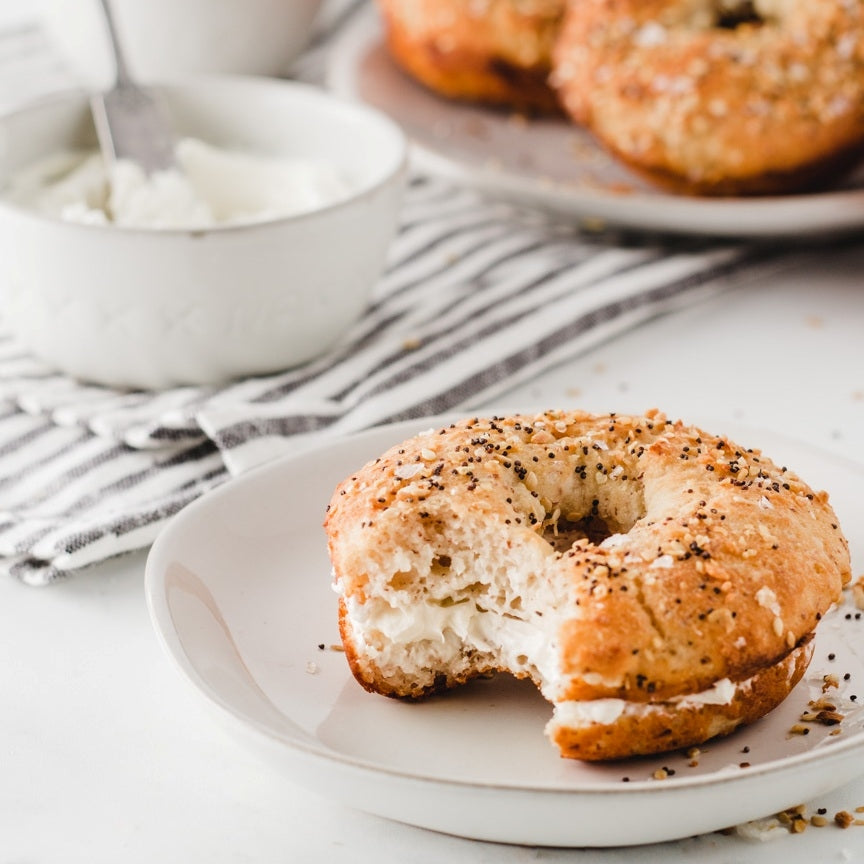 Yield: 4 bagels

¾ cup Greek yogurt
Everything Bagel Seasoning, or other desired toppings, optional
Preheat oven to 400° and generously grease a donut pan.
Mix together the baking mix and greek yogurt (if the greek yogurt is separated a little in the container, just scoop out and use the thick part of the yogurt)
Spoon the batter around each well of the donut pan. Use wet fingers to smooth tops if necessary.

Optional: sprinkle tops with Everything Bagel Seasoning or desired toppings.
Bake 17-20 minutes or until dark golden brown.

Notes: If you do not have a donut pan, line a baking sheet with parchment paper. Do your best to roll 1/4th of the dough into a ball (slightly wet hands will help). Place on the parchment and flatten a little -- it should be the shape of a biscuit. Then use your finger to poke a hole in the center and spread it out a little. Sprinkle with seasoning and bake as directed above which will be closer to 20 min than the 17 min.

These bagels are best when eaten fresh, the day they are made. They will keep for a couple of days at room temperature. Toast them to warm them up again.