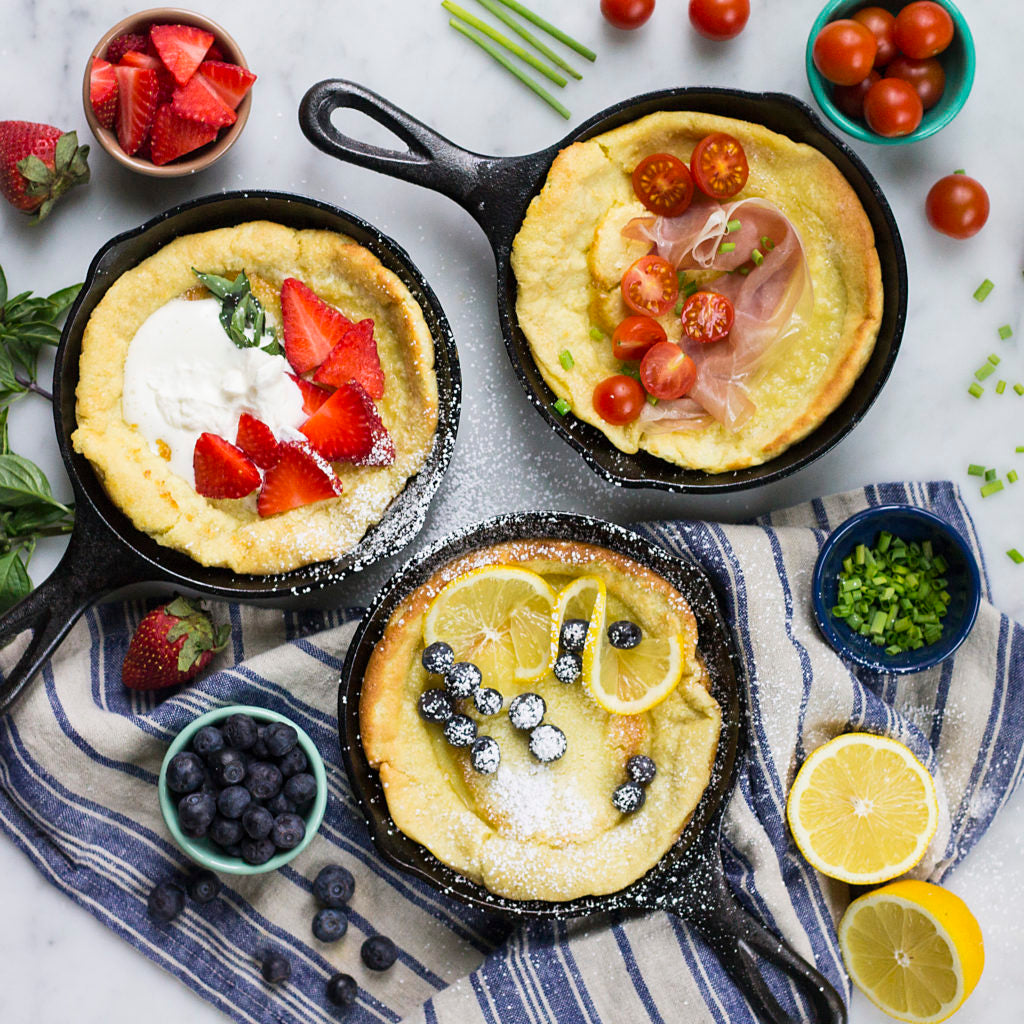 Yield:

Pancakes

6 eggs
1 cup milk
3 tbsp. sugar
6 tbsp. unsalted butter

Toppings

For Blueberry Lemon:

¼ cup fresh blueberries
½ lemon
1 tbsp. powdered sugar

For Strawberry Basil:

¼ cup sliced strawberries
1 tbsp. roughly chopped fresh basil
¼ cup whipped cream

For Prosciutto Tomato:

1 slice prosciutto
¼ cup cherry tomatoes
1 tbsp. chopped chives
Pre-heat the oven to 425 degrees.

Combine the eggs, flour, milk and sugar in the bowl of a blender and blend for 30 seconds.

Divide the butter between three 6-inch cast iron skillets, there should be 2 tbsp in each pan. Place the pans in the oven and cook until the butter melts.

Remove the skillets from the oven and pour the batter in, distributing evenly between the three pans.

Bake for 20 minutes or until edges rise high above the sides of the skillet and begin to brown.

Remove from the oven and immediately top with the following combinations:

Juice and zest from lemon, fresh blueberries and powdered sugar

Fresh strawberries, fresh basil and whipped cream

Prosciutto, cherry tomatoes and chopped chives

Serve immediately.

© Pamela's Products, Inc.