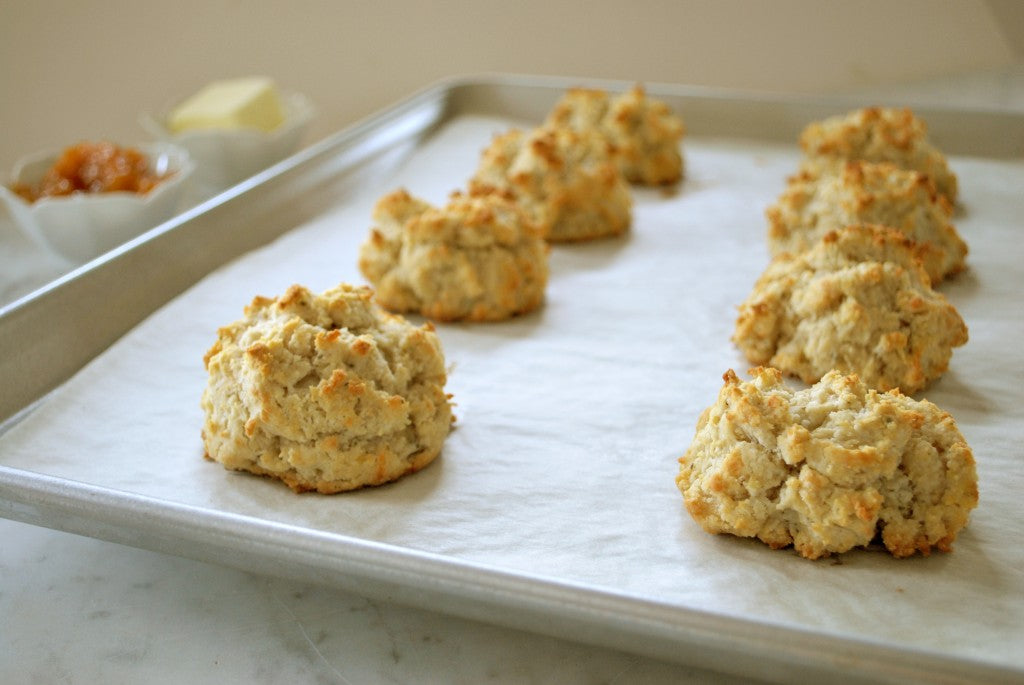 Yield: 8 large or 12 medium biscuits

8 TBSP butter, or butter alternative cut in ½" cubes/well chilled
1¼ cups milk, soy, rice, or almond milk
Place rack in top third of oven and pre-heat oven to 400°.

Using a stand mixer with paddle attachment or pastry blender, cut butter into dry mix until pea-sized crumbs are formed. Add milk and stir until just incorporated. Scoop large dollops onto greased or parchment covered cookie sheet. Bake in the top third of the oven for 20 to 24 minutes until just starting to brown.

BISCUITS WITH HONEY: For a sweeter biscuit, stir 1 to 2 TBSP honey into the milk before adding to dry mix.

HERB BISCUITS: For savory biscuits, add 1 to 2 tsp dried herbs OR 1 to 2 TBSP fresh herbs to dry mix prior to mixing biscuit recipe. Suggestions: rosemary, oregano, Herbes de Provence, or tarragon (great with chicken).

CHEESE BISCUITS: Wonderful when served with ham, used as a base for appetizers, or accompanying a bowl of soup. Create savory cheese biscuits by adding 1 cup grated sharp cheddar cheese, or half sharp cheddar and half Parmesan cheese, along with milk when

mixing biscuit recipe.

© Pamela's Products, Inc.