This quick muffin recipe is excellent for an easy Sunday morning breakfast. Made with Pamela's Bread Mix.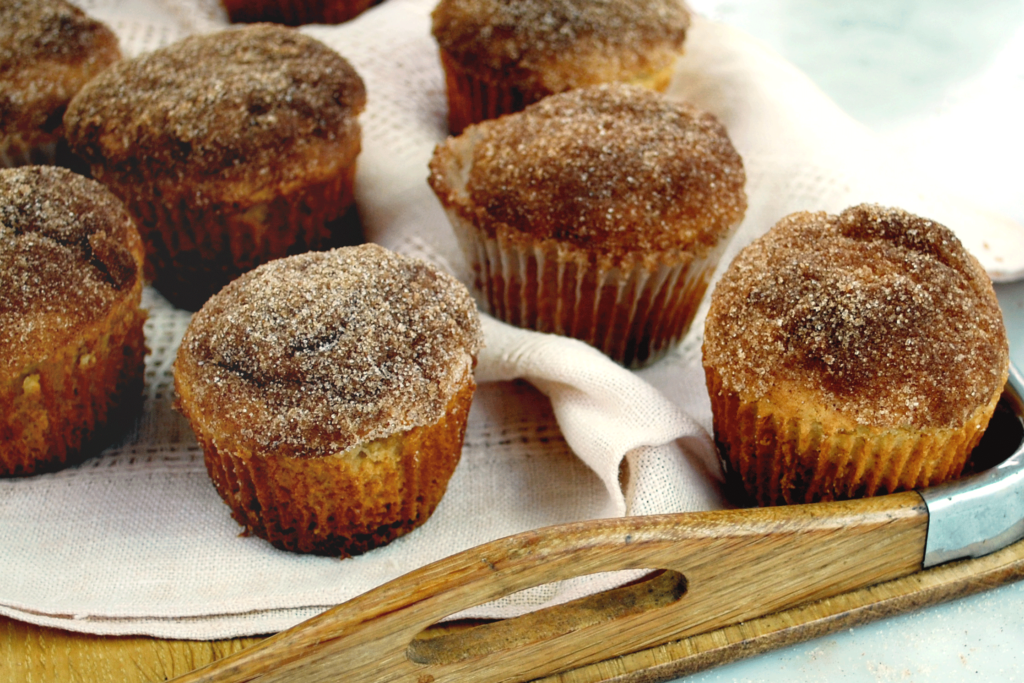 Yield:

FOR THE MUFFINS

⅓ cup vegetable oil
¼ cup white sugar
¼ cup packed brown sugar
1 egg
1½ cups Pamela's Bread Mix
2 teaspoons baking powder
½ teaspoon salt
¼ teaspoon ground nutmeg
½ cup milk

FOR THE TOPPING

⅓ cup butter, melted
½ cup white sugar
1½ teaspoons ground cinnamon
TO MAKE MUFFINS: Preheat oven to 400° F. Grease 9 or 12 muffin cups.

In a large bowl, beat together oil, white and brown sugar, and egg until creamy. In another bowl, whisk together Bread Mix, baking powder, salt, and nutmeg. Alternately stir flour mixture and milk into egg mixture, in two additions each, stirring until smooth after each addition.

Scoop dough equally into muffins cups. Bake for 20 to 25 minutes for large muffins or 18 to 22 minutes for medium muffins, or until a toothpick inserted into the center of a muffin comes out clean.

TO TOP MUFFINS: While muffins are baking, stir sugar and cinnamon together in a small bowl. Set next to bowl with melted butter.

When muffins are baked, remove pan from oven and then immediately remove muffins from pan. Dip the tops in melted butter, then in cinnamon sugar mixture.

Serve muffins once they are cool enough to eat.

© Pamela's Products, Inc.