Enjoy a delicious, light and fluffy pancake without the dairy!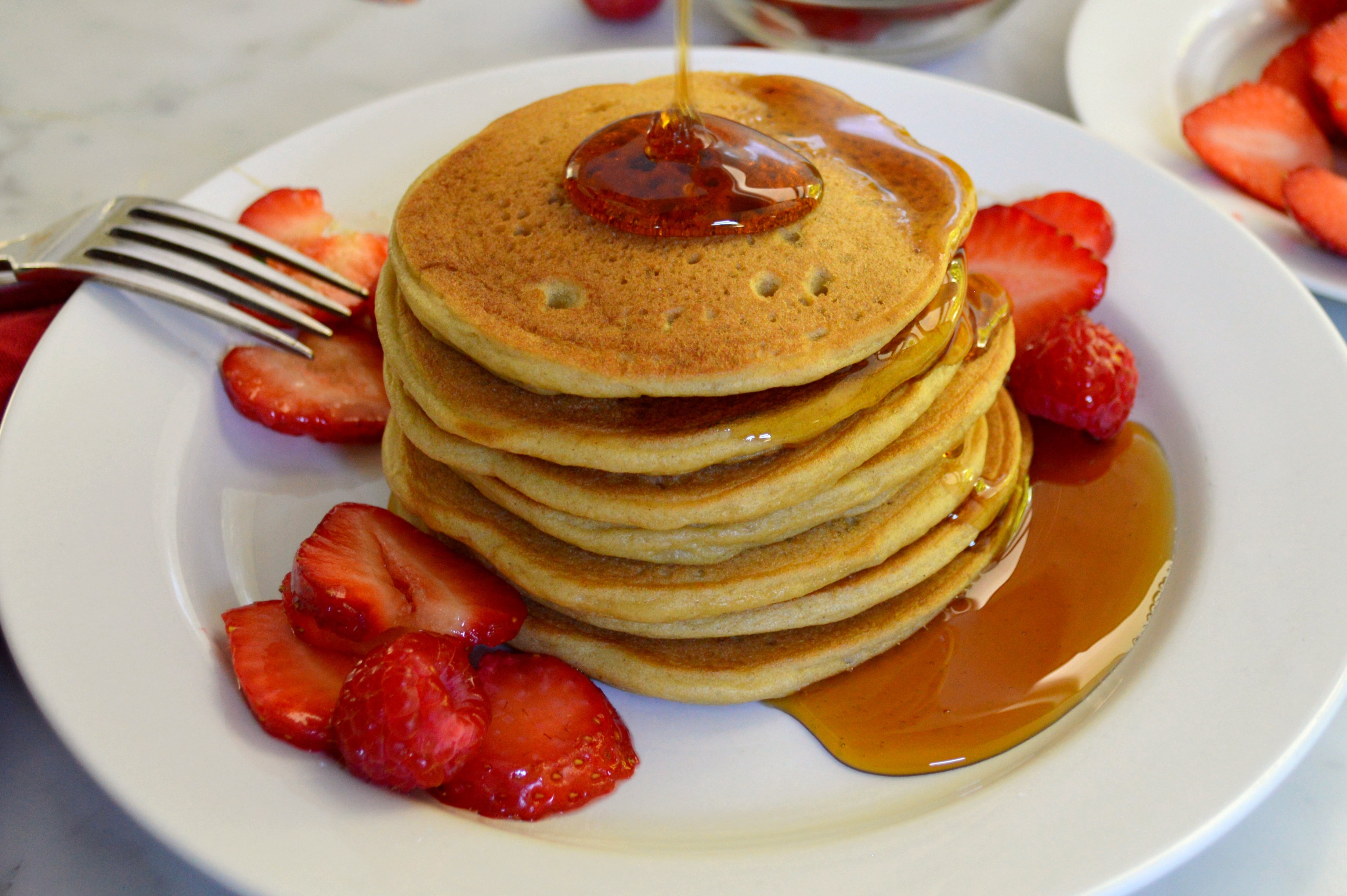 Yield: 12 to 14 four-inch pancakes

1 cup Pamela's Bread Mix
2 eggs, large, slightly beaten
2 tablespoons oil
1 teaspoon vanilla (optional)
½ teaspoon baking powder
½ teaspoon baking soda
1¼ cups (10 ounces) club soda or water
Whisk together all ingredients. Batter will be thin but will thicken as it sits. Allow batter to sit about 10 to 15 minutes. Heat pancake griddle on medium-low, or set to 325° to 350°. If not using nonstick pan, oil griddle before cooking pancakes.

When griddle is hot, pour about 2 tablespoons batter for 3-inch pancakes, or 3 tablespoons for 4-inch, onto griddle and cook about 3 minutes on the first side, until edges start to firm up. Flip and cook until golden brown, about 2 more minutes. Be sure to cook thoroughly; these may take longer to cook than other pancakes.

Serve pancakes warm with your favorite syrup.

VARIATIONS:

To make sweeter pancakes, add two tablespoons sugar to batter.

To make Belgian waffles, follow recipe above, but reduce water to 1 cup, and add ¼ cup to ½ cup sugar, depending on your preference. Batter will be thick. Use a waffle iron to cook waffles, following waffle iron instructions regarding amount of batter to pour and time to bake. Cook until crispy and brown. Sprinkle with powdered sugar before serving.

© Pamela's Products, Inc.