These wonderful pastries have the sweet richness of a traditional currant scone, without the rolling and cutting—simply drop the dough from a spoon.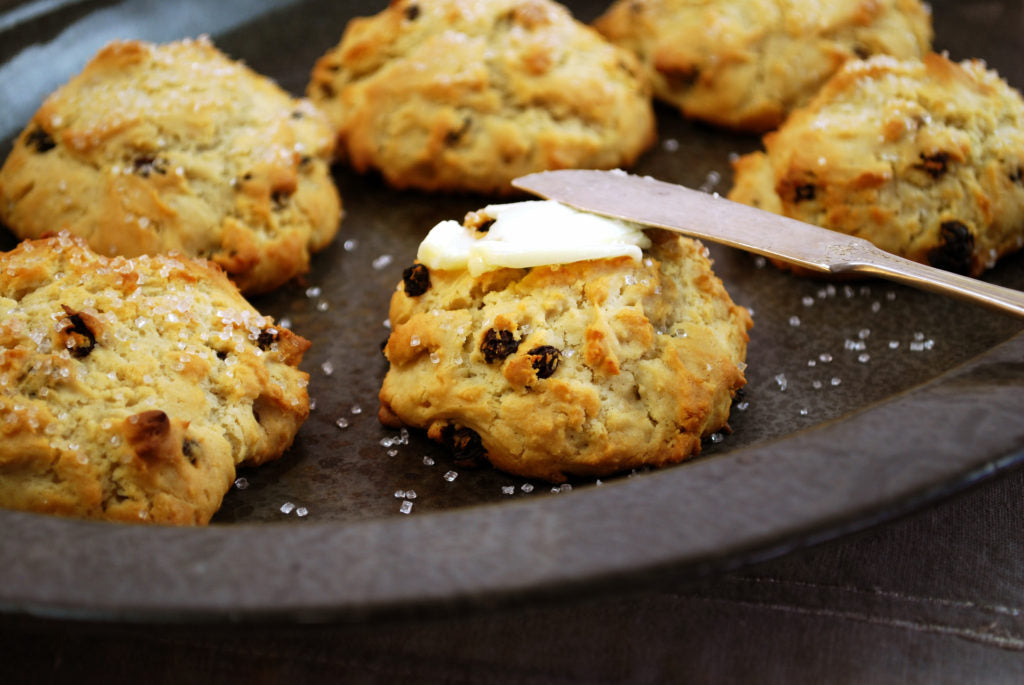 Yield:

1 (13 oz) bag Pamela's Biscuit & Scone Mix
½ cup sugar
6 tablespoons very cold butter, cut into ½-inch cubes
¾ cup dry currants
1¼ cups milk
Preheat oven to 400° with rack in top third. Grease two cookie sheets or line them with parchment paper.

Using an electric stand mixer with paddle attachment, mix together Biscuit & Scone Mix and sugar. Add butter and mix until pea-size crumbs are formed, then add currants and mix again. Add milk and stir until all is well incorporated.

Drop heaping tablespoons of dough onto cookie sheet, making the dollops as tall as possible and spacing them about 3 inches apart.

Bake for 13 to 18 minutes until just starting to brown.

Let cool a little before serving; they are very fragile when hot.

© Pamela's Products, Inc.