Enjoy with toasted with melted butter for a lovely morning treat.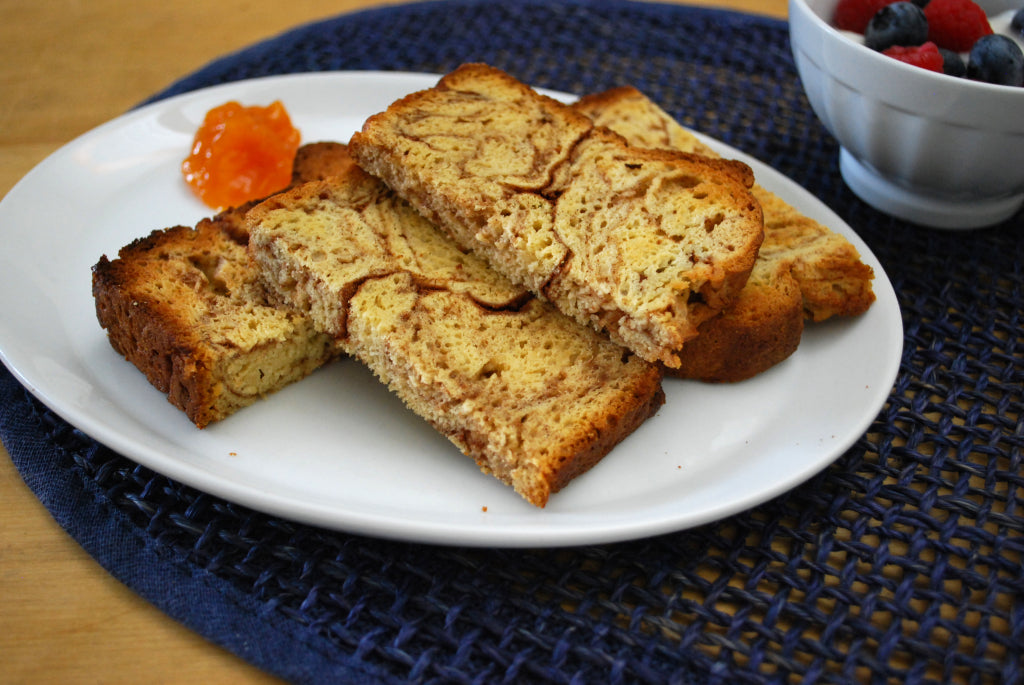 Yield:

1 bag (3-1/2 cups) Pamela's Bread Mix
2 large eggs
1 yeast packet (enclosed in mix bag)
1/4 cup oil
warm water (per directions)
2 teaspoons cinnamon
1/4 cup sugar
Use Hand Mixing method only for this recipe:

In a 2 cup liquid measuring cup, measure 1/4 cup oil, crack in 2 eggs, and fill with warm water for a total of 2 cups of liquid. Add to dry mix and yeast, and beat with hand mixer for three minutes on med/high.

In a separate bowl, combine 2 teaspoons cinnamon and 1/4 cup sugar. Fold the cinnamon mixture into the dough approximately three times to create cinnamon swirls.

Pour into lightly greased 8 x 4 bread pan and let dough rest for 60 minutes. Dough will rise when baking. Bake in a preheated 325º oven for 65-70 minutes. Let sit for 10 minutes then carefully remove from pan and cool on a rack.

© Pamela's Products, Inc.