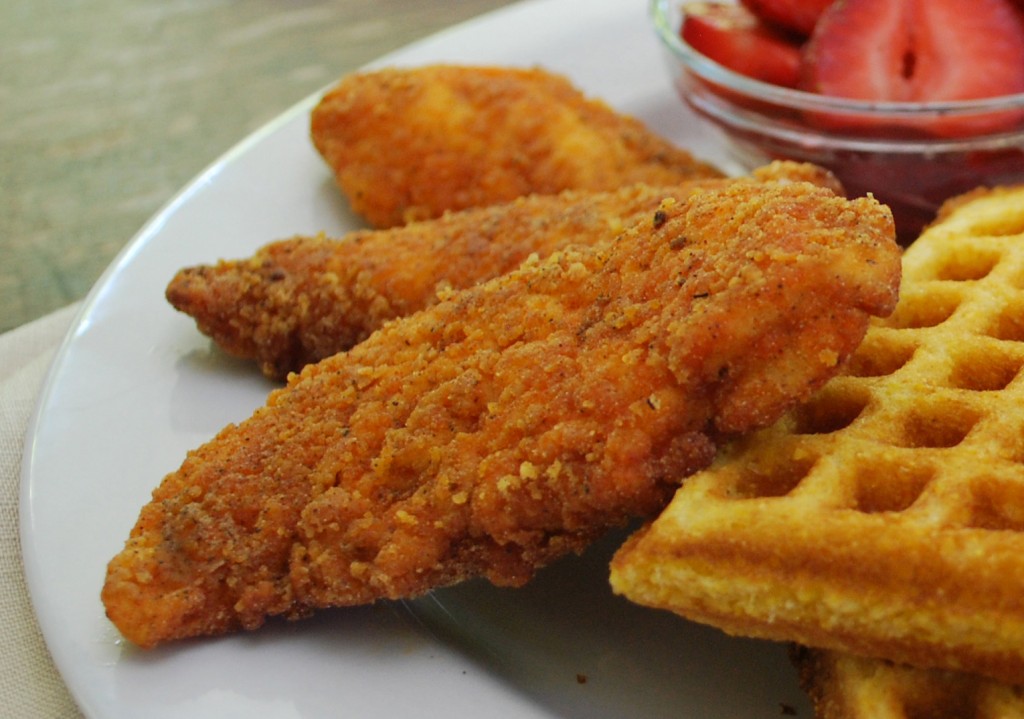 Yield:

1 lb. chicken tenders or breast cut into strips
1 to 1½ cups buttermilk (enough to cover chicken)
2 TBSP + 2 TSP salt
1 TBSP black pepper
¼ to ½ tsp cayenne
4 TBSP sweet or Hungarian paprika
oil for pan frying
Rinse and dry chicken. In a bowl, cover chicken with buttermilk and marinate in the refrigerator overnight (or a few hours).

Mix Artisan Flour, salt, pepper, cayenne and paprika in a bowl or plastic bag. Heat oil to hot in a heavy skillet. Drain chicken. Spread half the seasoned flour mix in a pie dish. Shake off excess buttermilk then dredge in seasoned flour. Dredge all the chicken, laying it on a sheet pan after coating. Before frying in oil, dredge again in seasoned flour and fry in hot oil for approximately two minutes per side or until red-gold color and chicken is cooked through. It has a beautiful color from the paprika. Drain on a wire rack in a warm oven to keep it crisp and drain the oil. Repeat until all chicken is cooked. Note: hot oil is needed for frying for a crispy coating.

For a southern treat, serve with our Cornbread Waffles and Fresh Strawberry Preserves!

© Pamela's Products, Inc.