Your Halloween guests will enjoy these appetizers, or you could make these without the almonds for an anytime snack.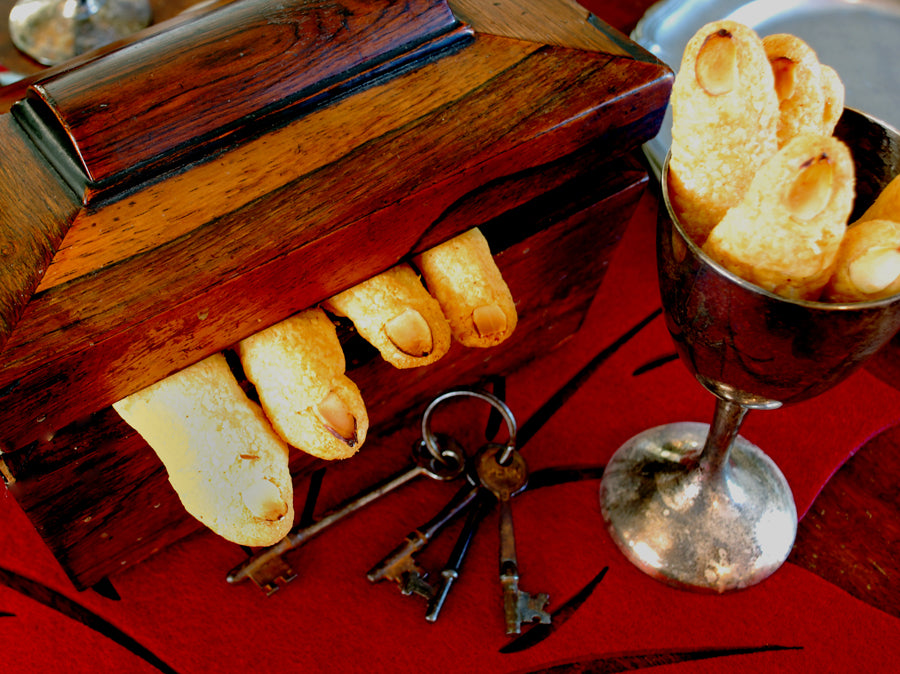 Yield:

1/2 lb. sharp or extra sharp cheddar cheese-grated
6 TBSP unsalted butter
1 tsp salt
1/2 tsp cayenne
1 large egg yolk mixed with 1 TBSP water
36 sliced almond (about 1/2 cup)
In food processor, mix cheese butter, salt and cayenne until smooth. Add flour and mix until smooth again.

Divide dough into 36 pieces. Roll fingers different sizes, making knuckles and bumps. Wash with egg wash and insert almond for fingernail. Store on parchment lined baking sheet in freezer until all fingers have been formed. Drape fingers over wooden spoons and other wood items to retain crooks and bends.

Preheat oven to 350°. Bake fingers for about 25 minutes, until puffed up and golden. Allow to cool before serving. May be held for three days in an airtight container at room temperature.

Adapted from Food & Wine Magazine.