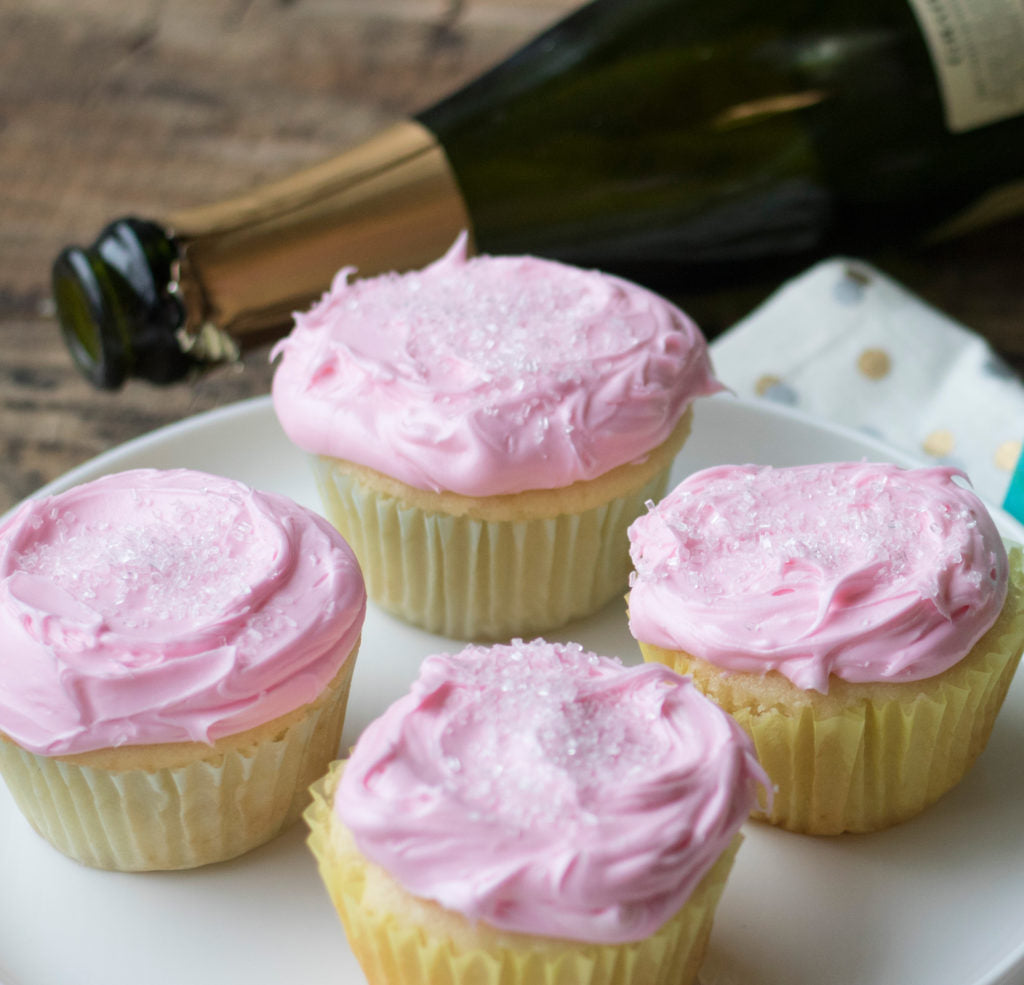 Yield:

Cake:

1 cup champagne
3 eggs, large
½ cup unsalted butter, melted and cooled
2/3 cup water

Frosting:

½ cup (1 stick) unsalted butter, room temperature
1 bag Vanilla Frosting Mix
2 TBSP milk, cream or water
2 drops pink food coloring
Pour the champagne into a sauce pan and cook over medium-high heat, stirring occasionally, until it boils down to about half the amount of liquid. Remove from heat and cool completely.

Line a 12 cup muffin pan with liners and pre-heat the oven to 325.

In a large mixing bowl, whisk together the eggs, butter, water and champagne reduction. Add the dry mix and mix until well combined.

Pour into prepared pan and bake for 18 to 22 minutes.

Transfer cupcakes to a wire rack to cool completely before frosting.

While the cake cools, add the butter, Vanilla Frosting Mix and milk to a mixing bowl. Mix on high to combine. Once the mixture is light and fluffy, mix in the food coloring.

Top each cupcake with frosting and sprinkles if desired.

© Pamela's Products, Inc.