Now you can have warm, fresh bread at your fingertips… just let your bread machine do the work for you and enjoy! Please note: this recipe was developed before we created our Bread Mix, which is preferred for making a loaf of bread.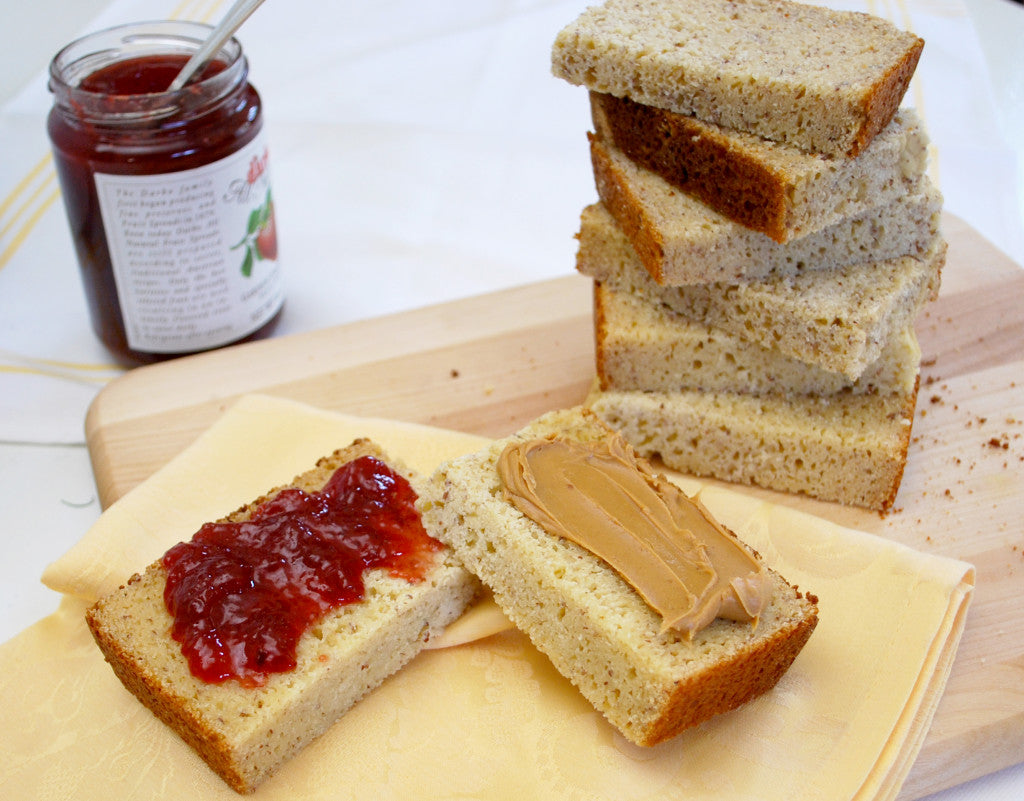 Yield:

¾ cup very warm water
2 tbsp oil
2 eggs, beaten
1 TBSP honey or white sugar
2 pkg instant yeast (4-1/2 tsp)
¼ tsp salt
Place all liquid ingredients into bread machine, then add dry ingredients. Turn on machine using white bread setting. This recipe makes a 1½ pound loaf. Use a serrated knife to cut slices or freeze loaf first and then slice.

Try adding sesame seeds, poppy seeds or sunflower seeds to dough while mixing, or add ½ cup raisins and 1 teaspoon cinnamon.

This bread makes fantastic grilled sandwiches, cinnamon toast, and french toast.

© Pamela's Products, Inc.