This traditional dessert, also known as a cobbler or grunt, uses fresh blueberries with biscuit dough dropped in and baked together.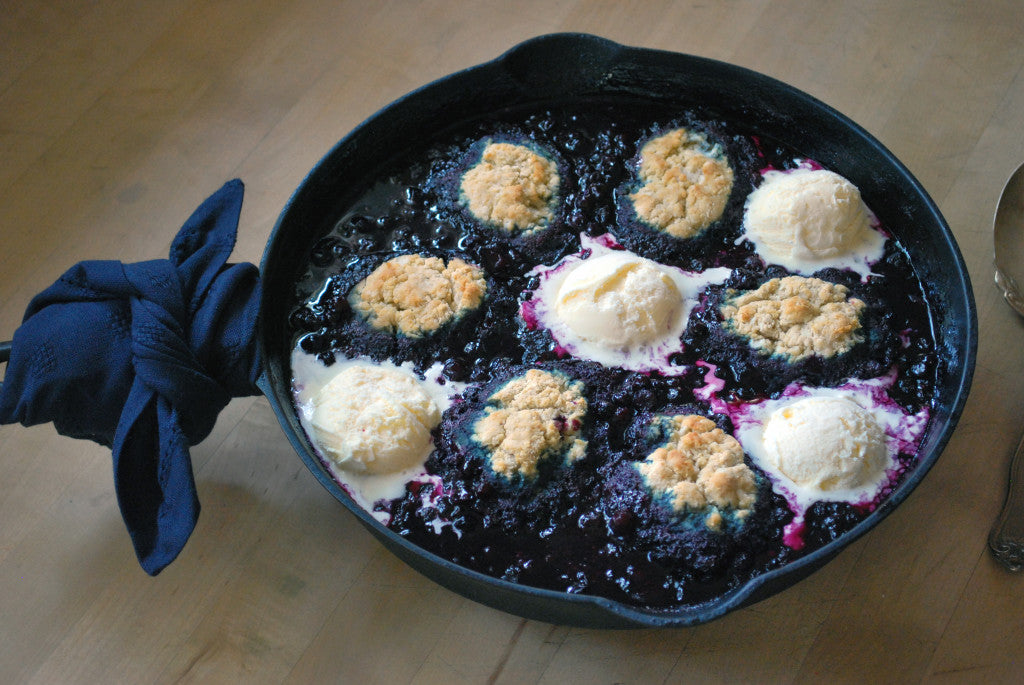 Yield:

FOR THE DUMPLINGS

2 cups Pamela's Biscuit & Scone Mix

¼

cup sugar
4

½

teaspoons baking powder

½

teaspoon salt
4 tablespoons butter or butter alternative, cubed and chilled
1

¼

cups milk or milk alternative

FOR THE FRUIT

1

½

pounds blueberries
1

½

cups sugar

½

teaspoon salt
1 cup fresh orange juice

¼

cup fresh lemon juice
TO MAKE THE DUMPLINGS:

In a stand mixer whisk together Biscuit & Scone Mix, sugar, baking powder, and salt. With paddle attachment, cut in butter until pea-sized pieces are formed. Transfer to separate bowl, add milk, and gently mix until just blended. Cover and chill until ready to use.

TO MAKE THE FRUIT:

Use a 12" cast iron or enameled pan. On the stovetop, bring berries, sugar, salt, orange and lemon juices to boil in pan. Stir until the sugar is dissolved. Remove from heat.

Preheat oven to 400°. Using two large serving spoons and greased fingers, lightly form oval dumplings. When all are formed, gently place into the pan of fruit and sprinkle with sugar. Bake in top third of the oven for 25 to 30 minutes, until biscuits are browned and cooked through, and the fruit and syrup has been reduced.

Serve with vanilla ice cream.

NOTE: on the west coast, wild blueberries are great for this recipe. They are much smaller, blue all the way through, and have enormous taste that is great for slumps, grunts and cobblers.

Adapted from Saveur Magazine.

© Pamela's Products, Inc.