Fresh and fruity, you'll have to act fast just to get one for yourself.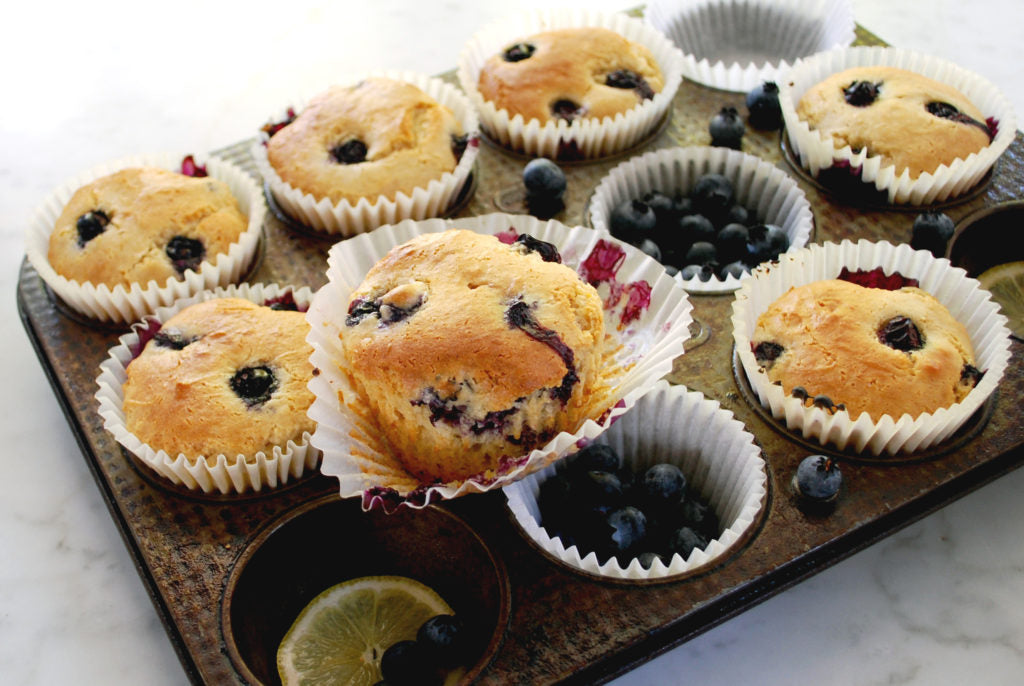 Yield:

¼ cup vegetable oil
¼ cup white sugar
¼ cup packed brown sugar
2 tablespoons lemon juice
Finely chopped zest of 1 lemon or 1 teaspoon lemon extract
1 egg, large
1½ cups (225 g) Pamela's Bread Mix
2 teaspoons baking powder
½ teaspoon salt
¼ teaspoon ground nutmeg
⅓ cup milk or milk substitute
¾ cup fresh blueberries
Preheat oven to 400° F. Grease 7 or 8 muffin cups, or use muffin papers sprayed with nonstick cooking spray.

In a large bowl, beat together oil, white and brown sugar, lemon juice, zest or extract, and egg until creamy. In another bowl, whisk together Bread Mix, baking powder, salt, and nutmeg. Alternately stir flour mixture and milk into egg mixture, in two additions each, stirring until smooth after each addition. Set aside ¼ cup of the blueberries to put on top of the muffins; add the other ½ cup to the dough and gently mix to combine.

Scoop dough equally into muffins cups. Press reserved berries slightly into tops. Bake for 22 to 28 minutes or until a toothpick inserted into the center of muffins comes out clean. Serve muffins once they are cool enough to handle.

NOTE: We really like to use large muffin papers in regular size muffin pans; it makes a nice tall and rounded top rather than a flat top.

© Pamela's Products, Inc.