These are elegant waffles with a delicious addition of crunchy nuts and sweet bananas. Made with Pamela's Baking & Pancake Mix.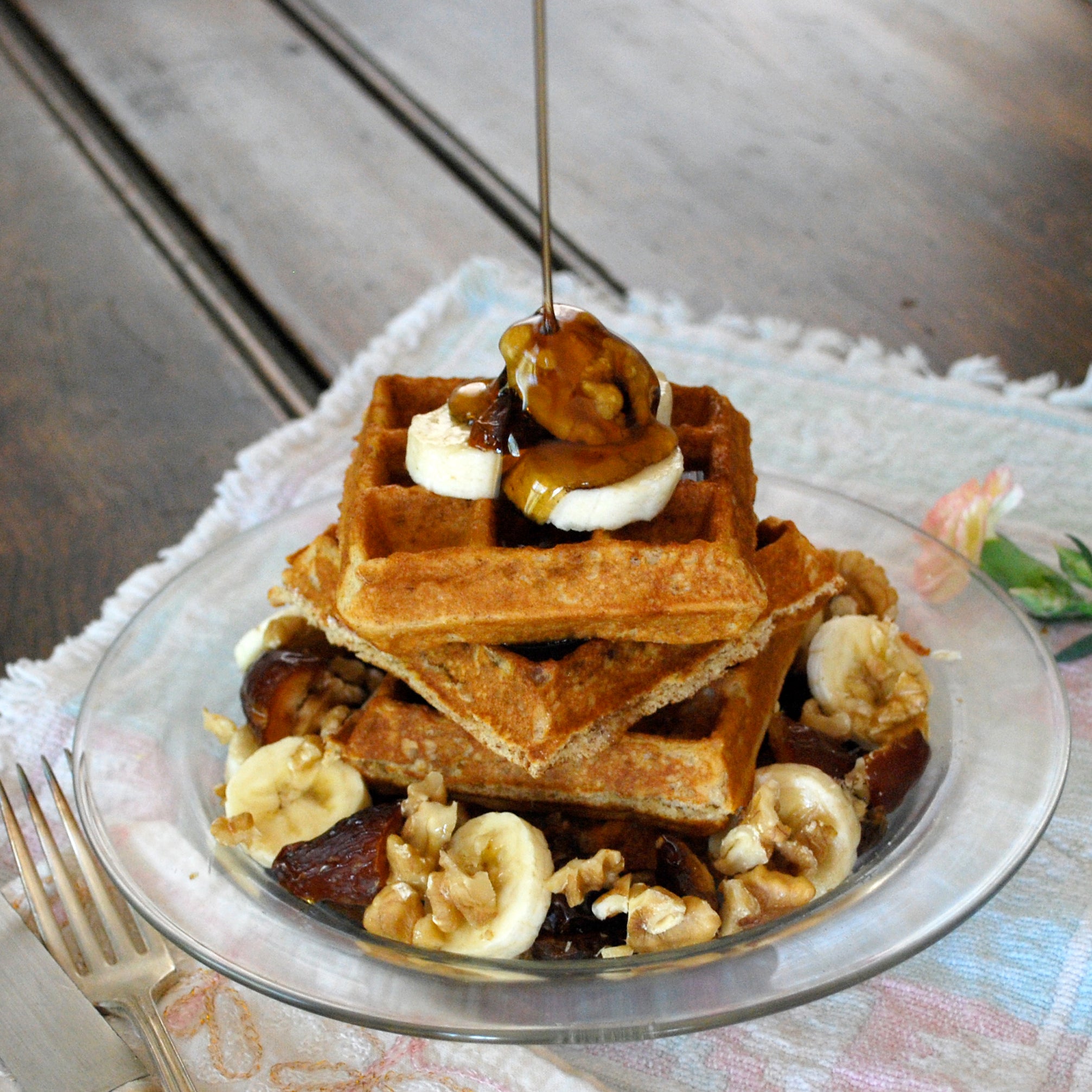 Yield:

4 eggs
1 cup Greek yogurt
2 tsp cinnamon
1/2 cup milk
bananas, dates and walnuts to taste
Mix all ingredients, spray waffle pan well with oil and cook in preheated waffle iron. Sprinkle waffle with chopped dates and walnuts, and sliced bananas. Serve with maple syrup.