This truly is a quick and easy banana bread. It's a great way to use up your ripe bananas and provide a nutritious treat at the same time.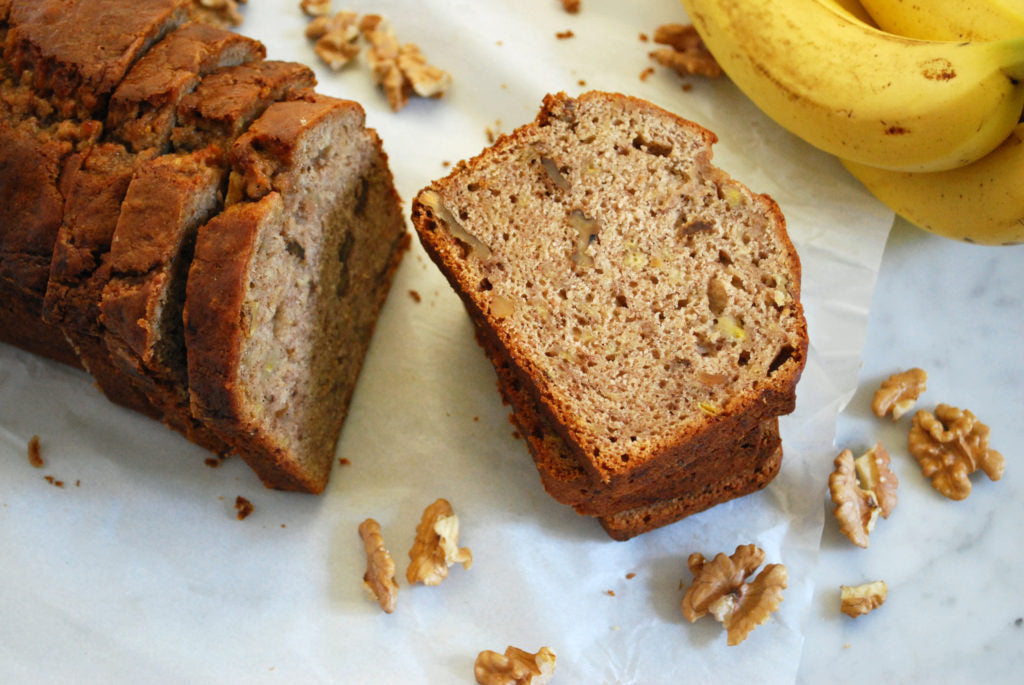 Yield:

1¾ cups (245 g) Pamela's All-Purpose Flour Artisan Blend
1½ teaspoons salt
2½ teaspoons baking powder
1 tablespoon cinnamon
1 teaspoon nutmeg
2 eggs, large
2 tablespoons oil
2 teaspoons vanilla
1¼ cups sugar
1½ cups mashed very ripe banana (about 4 large bananas)
¾ cup chopped nuts (optional)
Preheat oven to 350° with rack in the middle of oven. Prepare an 8 x 4-inch loaf pan by spraying with nonstick cooking spray.

In a medium bowl, whisk together All-Purpose Flour Artisan Blend, salt, baking powder, cinnamon, and nutmeg. In the bowl of a stand mixer with paddle attachment, beat eggs, oil, and vanilla until frothy. Add sugar and beat to incorporate, then add bananas and nuts and mix well. Slowly add flour mixture and mix until well combined.

Pour batter into prepared pan and spread evenly. Bake for 68 to 78 minutes, until the sides of the loaf just start to pull away from the pan, bread springs back when gently touched, and toothpick inserted near the center comes out clean. Allow to rest in the pan for at least 15 minutes before removing to a wire rack to cool completely.

NOTE: Frozen bananas may be used; simply thaw and mash.

© Pamela's Products, Inc.