A healthy start to your morning, or perfect for a light lunch. Multi-grain bread made with Pamela's Bread Mix.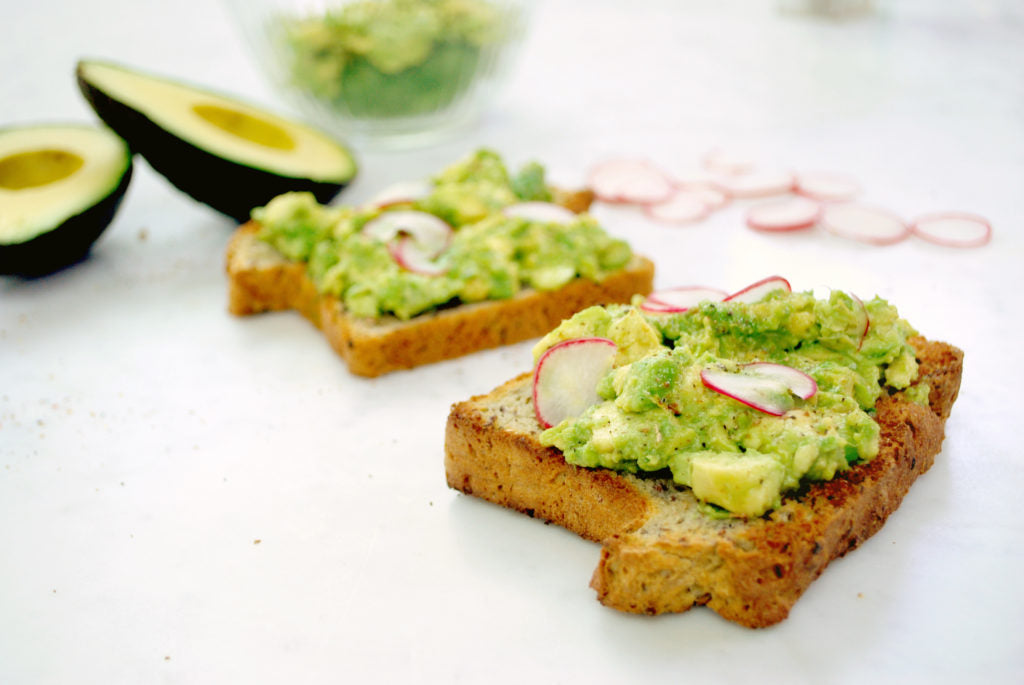 Yield:

2 pieces Quinoa Flaxseed Multi-Grain Bread or bread of choice, toasted
1 large ripe avocado
1/8 tsp granulated garlic
¼ tsp salt
fresh ground pepper
2 radishes, thinly sliced
Cut avocado in half, remove pit, and place all meat in a small bowl. Mash with a fork, leaving some chucks for texture. Mix in salt and granulated garlic, taste and correct seasonings, if necessary.

Spread half or a third of the avocado mixture on to one piece of toast (depending on how thick you like the avocado or if you are layering on other ingredients), and dust with fresh ground pepper. Repeat.

Top with paper thin slices of radish.

Chef's Note:

You can top Avocado Toast with anything you like; tomato, fresh mozzarella cheese, bacon, roasted red peppers, sun-dried tomato. Add melted cheese: cover bread and toppings with good quality cheese slices. Place on a sheet pan and into a preheated 350° oven. Cook until cheese is melted and toppings are warm, about 8 to 10 minutes.

© Pamela's Products, Inc.