These are the best decadent Chocolate Peppermint Brownies you'll ever have around the holidays! Rich, fudgy, and loaded with chocolate chips, these brownies are the perfect balance of sweet and minty. And with a generous sprinkling of crushed candy canes on top, they're sure to be a hit at any holiday gathering. Made with Pamela's Brownie Mix, this is a super quick and easy recipe to make if you're in a pinch to make holiday cookies this year!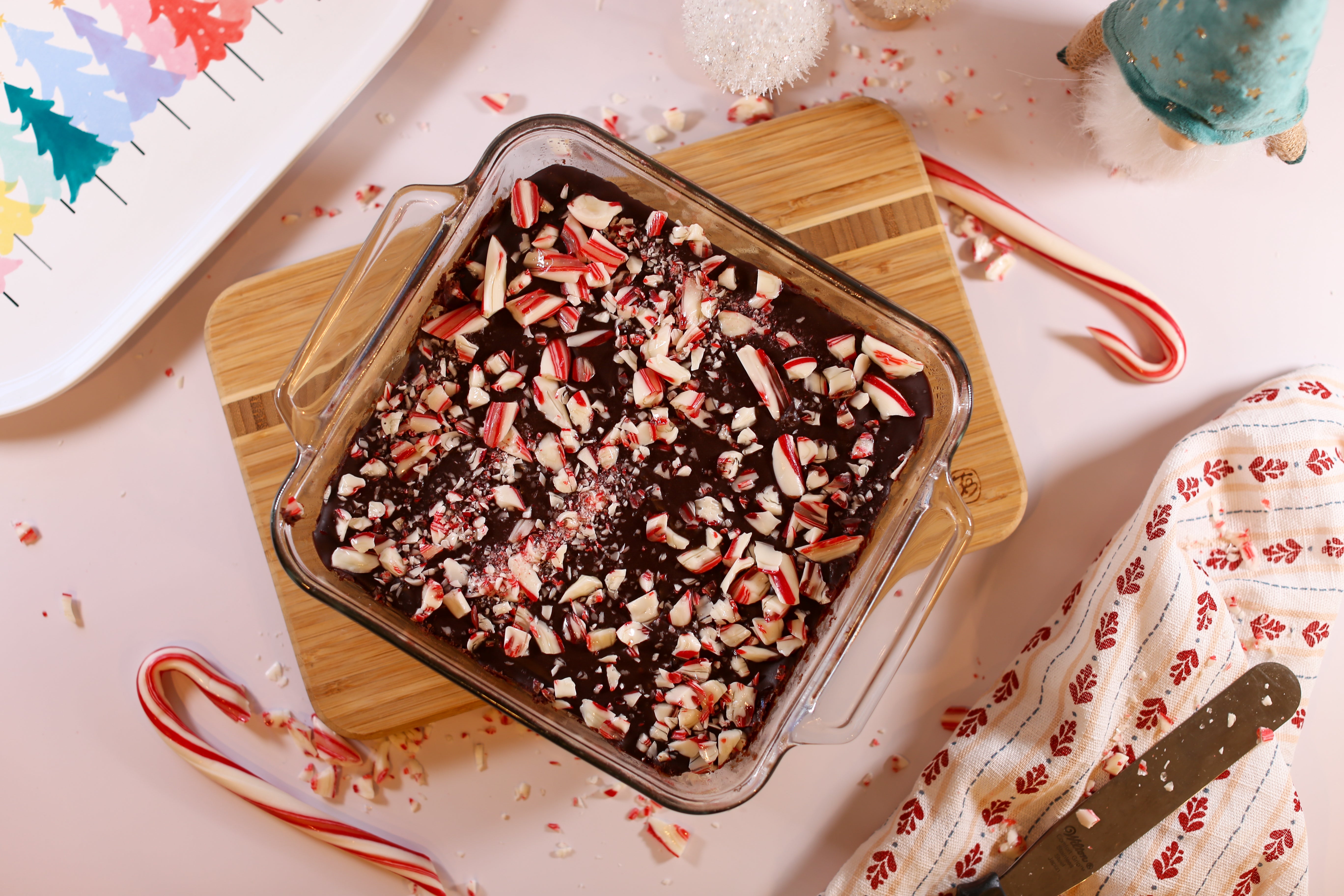 Yield:

Brownies
1 bag Pamela's Brownie Mix
½ cup oil
1 egg, large
¼ cup water
Chocolate Ganache
1 cup (170 g) chopped bittersweet chocolate, (or chocolate chips)
¼ cup (60 ml) heavy cream
¼ cup crushed candy canes
Preheat the oven to 350 degrees. Lightly grease one 9" square pan. In a large bowl, combine all ingredients and mix gently with a fork until just combined. Do not over mix. Batter will be thick. Bake for 18 minutes. Remove from the oven and let it cool.

In a saucepan or the microwave, heat heavy cream until simmering. Place chocolate chips in a bowl, then pour heavy cream and peppermint extract over the chocolate. Let the mixture sit for a minute or two, then stir until chocolate is melted. If the chocolate doesn't melt, place the bowl in the microwave for 15 seconds on 50% power level.

Spread ganache over cooled brownies and sprinkle crushed candy cane bits on top. Press down slightly so they stay. Chill the brownies for 15 minutes before slicing and serving.