Looking for a patriotic treat that's both delicious and eye-catching? Look no further than our red, white, and blue scones! Made with Pamela's Biscuit & Scone Mix, these scones are bursting with flavor that make it possible to make them for any occasion. Made with Spirulina Powder to make the dough blue.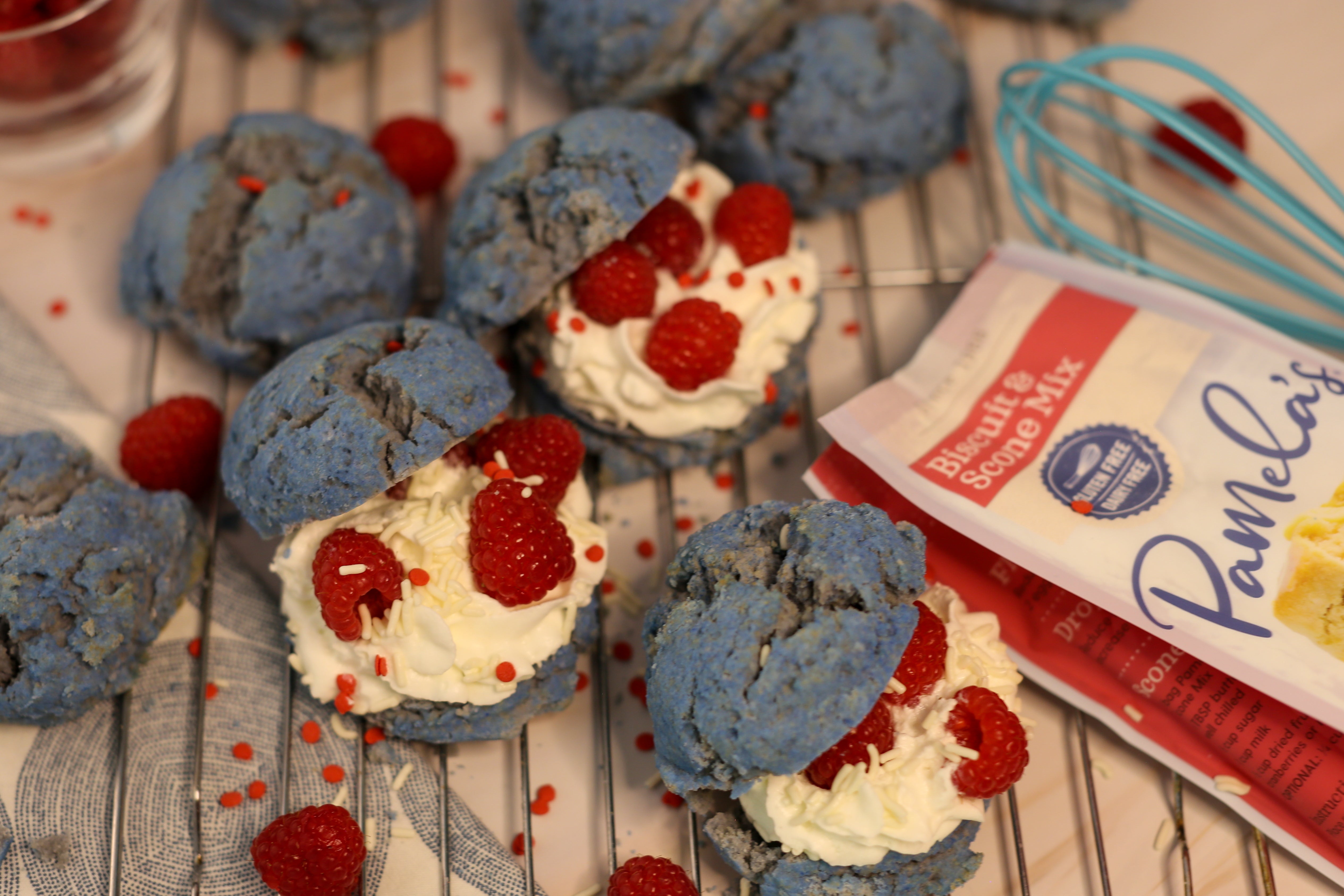 Yield:

Note: I follow the recipe on the bag.
12 tbsp butter, cut in pieces, well chilled.
1 cup milk (I used oat milk)
1/3 cup sugar
2 tsp organic blue spirulina powder
Whipped Cream
Fresh Raspberries
Place the rack in the top third of the oven and preheat to 400 degrees. Using a stand mixer with the paddle attachment or a pastry blender, cut the butter into the dry mix and the spirulina until pea-sized crumbs are formed. Add liquids to incorporate. On a parchment-covered sheet pan, scoop out large dollops. Place the biscuit 1 inch apart.

Bake for 20 to 25 minutes until the edges are brown. Transfer the biscuit to a cooling rack. Let them cool down completely. Cut them in half and add whipped cream and raspberries.