If you're a gluten-free foodie, then you know how difficult it can be to find a delicious pie crust recipe that meets your dietary needs. This gluten-free pie crust recipe is sure to satisfy your cravings. Made from a blend of gluten-free flour, this crust is tender, flaky, and perfect for any pie filling. Whether you're making a classic apple pie or a savory quiche, this crust will be the star of the show. So go ahead, and indulge in a slice (or two!) of your favorite pie, guilt-free!
Photo and recipe created by Elisabeth @zazachef_cook.eat.repeat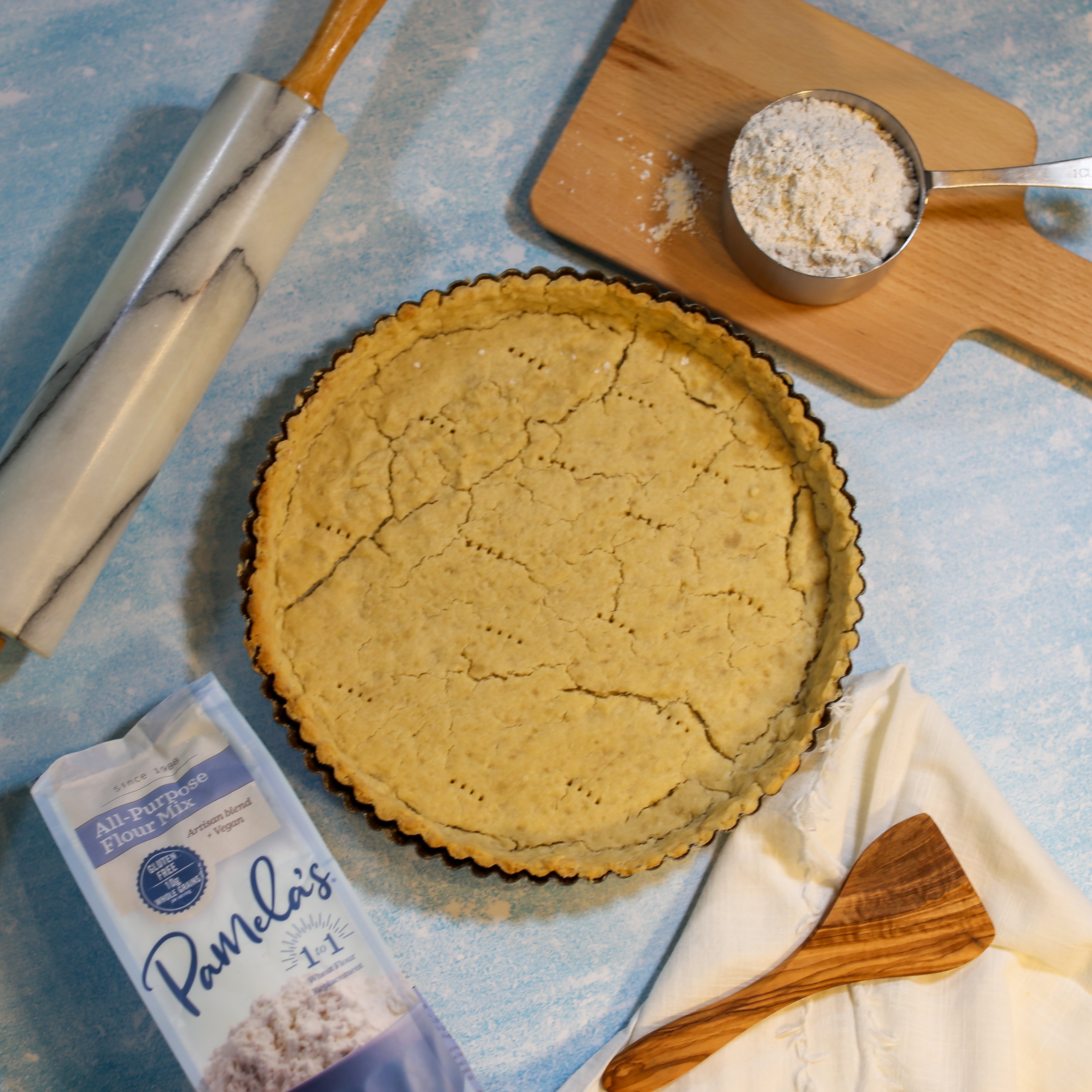 Preheat the oven to 450F

Mix all the ingredients in a bowl with a fork.

Roll between wax paper or parchment paper. Do not refrigerate the dough like you would normally do.

Bake for 15 minutes.

For filling lower the temperature to 350F and bake for 30 minutes.